Walgreens and Benadryl's 'PrintBook' Feature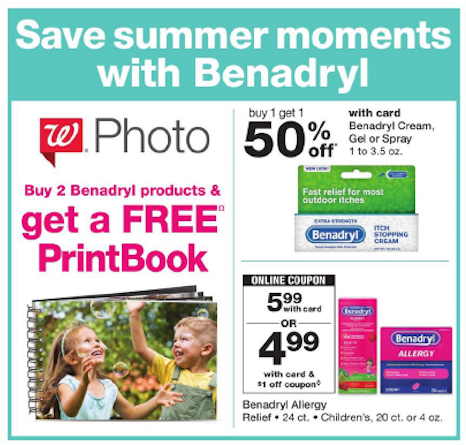 Walgreens partnered with Johnson & Johnson's Benadryl to promise a free PrintBook from the retailer's photo department with purchase of two of the brand's products.
A feature in Walgreens' July 15 circular communicated the offer alongside a BOGO on Benadryl cream, gel or spray SKUs while also touting the availability of an online coupon for Benadryl allergy products.
A PrintBook is valued at $6.99.