Tommy Hilfiger Smart Clothes
Get great content like this right in your inbox.
Subscribe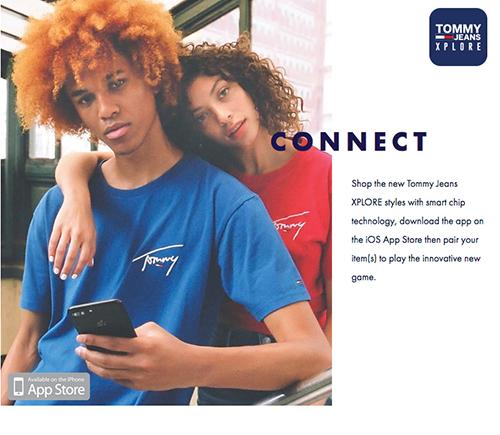 Tommy Hilfiger has created a line of smart clothes that connect to the brand's Tommy Jeans Xplore app and reward wearers and users with points that can be traded in for gift cards and other special merchandise. The game in the app tracks a user in a smart-chip enabled shirt or jeans and gives him challenges to earn points. It's the gamifying of apparel, as opposed to the smart clothes from Levi's and Google that helps a wearer make a phone call or play music, as previously reported in this column. Tommy Hilfiger's smart clothes, when connected to a device, track the wearer as part of the challenges, so certainly there's some interesting data being produced.