Taking the '&' Out of Sales & Marketing
Get great content like this right in your inbox.
Subscribe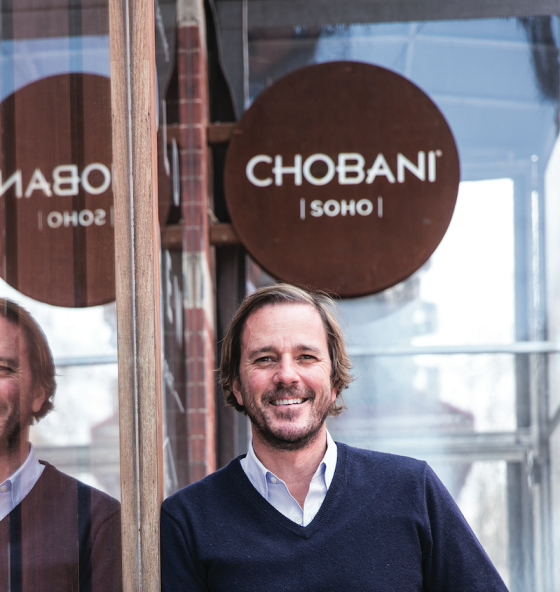 Whenever a magazine like this one gets sent to the printer, the editors have at least a few moments of angst wondering if all the information that's soon to be published is accurate – and then worrying that the information will still be accurate when the issue lands on readers' desks several weeks later.
Among more specific concerns is whether or not something might happen to make the subject of your cover story or, even worse, the recipient of your award less worthy of the recognition you've bestowed. For instance, it's not uncommon for interviewed executives to be in the midst of a confidential interview process that, for a magazine, concludes at the wrong time. I also remember many years ago, while at another publication, finding the promotional item we'd touted on the cover as a brand-building collector's item selling on eBay for about a buck.
But there are other times when subsequent events not only affirm these editorial choices but also make them even more satisfying. Such was the case last summer at CGT when we heard that our "CMO of the Year," Chobani's Peter McGuinness, had taken a new job shortly after picking up his award (and delivering an inspiring keynote) at the Consumer Goods Sales & Marketing Summit in June.
Having served as Chobani's chief marketing & brand officer since 2013 (and contributing significantly to the company's success at an agency partner before then), McGuinness was recognized as the year's best CMO for helping build Chobani into a truly authentic brand that resonates deeply with younger, socially conscious consumers, and for doing it primarily by leveraging social channels and other unique, non-traditional media that continue to dominate the company's marketing plan. 
Fortunately for us, McGuinness didn't take a new job at a larger, less socially conscious, more mass media-focused company, which would have made our recent award seem less authentic, if you will. Rather, he took on additional responsibilities at Chobani that validated our recognition of him and the company as trendsetters by exemplifying yet another one.
McGuinness' new title was chief marketing, commercial and demand officer, a new position (if it isn't obvious) that signaled the alignment of Chobani's sales, marketing, product innovation, insights, analytics and category management functions into a single, integrated "Demand Creation" department. 
"We're combining all of those people and all of those budgets to create a large, connected, non-competitive demand budget. So it's pretty cool," McGuinness explained to CGT soon after taking on the role. "We're developing things at the right time for the right reasons, based on consumer and customer feedback."
The idea to unite all those functions "came from intuition," McGuinness said. For starters, "How can you not have sales and marketing integrated," he posited, asking a rhetorical question that has long been asked across the consumer goods industry but still hasn't been adequately answered at most companies (although not all, as illustrated by the appointment of "chief growth officers" at such traditional organizations as Coca-Cola, Mondelez International and Colgate-Palmolive.)
"There's always been historic, healthy tension between marketing and sales" as companies conducted the longstanding trade promotion vs. brand building debate. "And you'd have weekly status alignment calls," he said. "But they're [still] separate departments. No matter how much you try … you're never going to have full alignment. So [uniting the functions] felt like a faster, easier, more enlightened go-to-market strategy." 
"And now we're all working early, often and upstream developing the new products and platforms, the packaging, the marketing and all the innovation – and the salespeople are seeing all of that from the very beginning, so they can sell better."
McGuinness acknowledged that Chobani doesn't have the "historical legacy structures" that keep so many traditional companies from following the same course of action. "We didn't have to tear down walls or deal with silos and fiefdoms," because they never became entrenched at 12-year-old Chobani.
Such alignment is a concept we're covering very closely at CGT, especially as cloud computing and other new technologies are simplifying collaboration from a technical standpoint – although old-school thinking is still considered to be the more formidable obstacle. Moving beyond institutional legacies to effectively confront the new consumer-driven marketplace will be a key topic of discussion at our next Consumer Goods Sales & Marketing Summit in June.
That's also when we'll be introducing a new "CMO of the Year" who, we can only hope, will continue validating the recognition as well as Peter McGuinness has.