Swanson Health Sharpens Pricing with AI Tool
Get great content like this right in your inbox.
Subscribe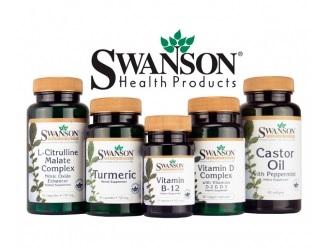 Swanson Health, maker of science-backed wellness products, has partnered with Revionics to offer consumers better pricing and shopping experiences.
With the deployment of Revionics' price intelligence, competitive assortment intelligence and price optimization tools, Swanson Health hopes to offer informed pricing and shopping experiences for its consumers. Such a responsive e-commerce capability was not possible with manual processes, and should enable Swanson to offer high-quality products at affordable prices.
"As a forward-looking, healthy-living products company, we pride ourselves on a data-driven culture to ensure our customers have an outstanding experience and discover great value in all their interactions with us," said Corey Bergstrom, chief marketing officer at Swanson Health. "By expanding our relationship with Revionics, we're better able to deliver top shopping experiences and value on our products where it matters most to our customers, while maintaining a lean and efficient operation."

Swanson Health first engaged Revionics in 2016 for competitive intelligence analytics to gain accurate, timely insights about their position against key competitors. The analytic services team was able to provide key value item analysis for a data-driven view of price elasticities for products, enabling Swanson to proactively offer competitive pricing on customers' favorite products.

The project implementation is currently underway with both teams anticipating clear business benefits from the new offerings.