Sony Pictures Web-Based AR Experience
Get great content like this right in your inbox.
Subscribe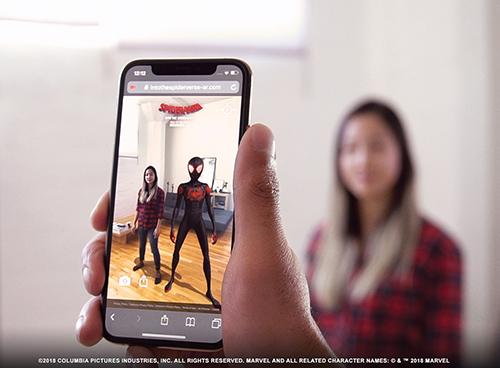 In support of the theatrical release of "Spider-Man: Into the Spider-Verse," Sony Pictures rolled out a web-based AR experience at IntotheSpiderVerse-AR.com, where smartphone users visited the site to experience an AR overlay that turned them into a version of Spidey to share with friends and other fans. The idea of the new movie is how anyone can wear the mask and be Spider-Man. Sony worked with AR company 8th Wall and Amazon's Amazon Sumerian technology (a browser-based tool from Amazon for publishing AR, VR and 3-D applications) to power the experience that does not require the downloading of an app, rather just use of the web-based link. Mixed-reality company Trigger produced.