Retailers Must Suit Their Customers' Preferences
Get great content like this right in your inbox.
Subscribe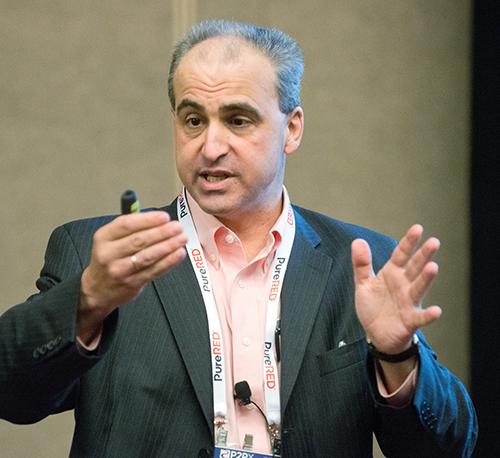 Minneapolis — To be successful in brick-and-mortar retail, retailers must find ways to meet consumers where they are through tempting engagement, customization and differentiation. So said Leon Nicholas, vice president of retail insights and solutions at WestRock and former chief insights officer at Kantar Retail, speaking at the Path to Purchase Expo in October.
Though all is not lost in in-person retail, he says, there still are obstacles to overcome.
While the economy continues to hum, prompting high consumer confidence, cracks have started to emerge in the housing market. Pressure from soaring health care costs – which will increase by $1 trillion in the next five years – ultimately will chip away at spending, too.
Plus, it's no secret that consumers enjoy shopping online. These days, 45% of household members belong to Amazon Prime, Nicholas noted. This service and digital shopping in general is convenient, adds value and hits the right price point, and it doesn't ask consumers to make tradeoffs between these benefits.
Two other challenges facing retailers: Customers know they are valuable to brick-and-mortar stores, which makes them more confident and demanding. And though shoppers still patronize stores, they go to fewer of them and build deeper connections with their favorites. This trend reflects the general fragmentation of American society by wealth, education, ideology and more, Nicholas said.
The end result means that customer loyalty and dollars-per-trip now are key metrics and vital focus areas for retailers. "Shoppers today are making more trips to fewer retailers more often. That's the new calculus," Nicholas said. "If you drive dollars per trip, you win in today's retail environment."
So how does retail compete? It's critical for retailers to truly know the shoppers they do have. To secure – and keep – consumers' allegiance, retailers must customize their offerings and approaches to suit customers' preferences.
There are four distinct ways retailers should approach their marketing and merchandising to meet those objectives, according to Nicholas: 
Attract. Deploy what you know about your customers to draw them to your store. Then attract them to the aisles with three-dimensional, sensory displays. At Target, Harry's introduced its shaving products with an oversized razor and blades that encouraged shoppers to touch and experience the items. Within weeks of the execution, the displays boosted sales to 50% of handles sold at Target.
Engage. Entice customers with interactive, digital modules that give shoppers opportunities to try out a new product or learn more about coming features. Nicholas cited the example of Nintendo Switch displays with custom designs for five different retailers. Each had unique ways to encourage consumers' exploration of its capabilities.
Execute. As retailers face more difficult hurdles, execution is even more important than ever. Merchandising needs to be simple, easy to scale, and flexible to fit the space and promotion. That increases speed to market, reduces program costs, and helps retailers easily promote products across multiple channels.
Measure. Brick-and-mortar retailers need to be like digital players and use data to their advantage. By measuring all manner of factors and coupling that learning with point-of-sale information, retailers now have ways to assess the return on investment from their shopper marketing. They'll know specifically what messages or approaches work best with Latina women or Caucasian men, in specific seasons or geographies, and then be able to execute the most effective programs for various customers.
"Measurement is very important because it can create an ecosystem that looks at the shopper, the shelf, the display, and is ultimately able to determine what the conversation looks like," Nicholas said. "Is the merchandising successful in attracting and engaging? Did they buy? It creates a dashboard of what works. This is the future of execution."