Profile: Stanton Kawer, CEO & Chairman, Blue Chip Marketing Worldwide
Get great content like this right in your inbox.
Subscribe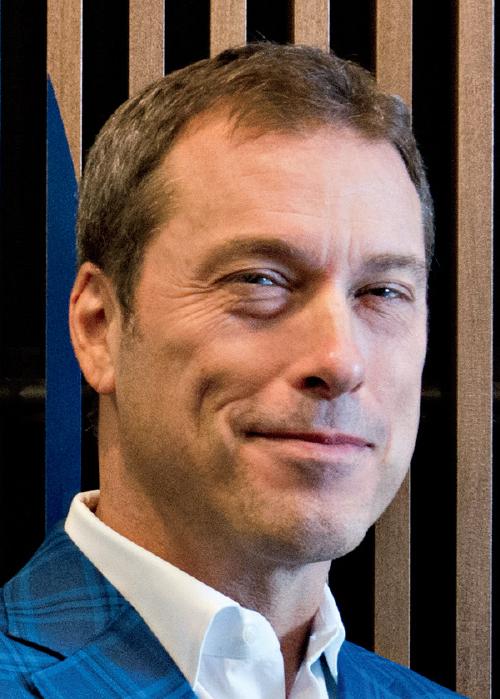 When Stanton Kawer took on his first role as an account executive at Blue Chip Advertising, he was the agency's second employee. "I thought I was going to be in creative, but the gentleman who owned the company said, 'You've gotta sell, kid,'" Kawer says. "I thought I would be at the company about two weeks. I'm heading in on 30 years."
Today, the company is Blue Chip Marketing Worldwide, it has nearly 400 employees, and Kawer is its CEO and chairman.
He envisioned a path for success by pursuing what is now called shopper marketing. "Agencies at the time were a little bloated — and were not business partners," Kawer says. "They were television commercial vendors who were just getting fat on media commissions." He saw early opportunity in figuring out marketing strategies and plans that would deliver business results.
Kawer views the company's ongoing growth as an independent, privately owned entity his biggest success. "We are today one of the very few independent and genuine integrated marketing companies with the scale that we have," he says. "And that's key." Kawer believes it has enabled the company to be agile while still investing in capabilities that make the agency competitive. "We can look at things through the lens of an independent company that's serving the best interests of our clients and employees, rather than those of a holding company or shareholders," he says.
According to Kawer, the agency's mission is to give incredible people the opportunity to make a difference, and his role is to give employees a platform to make a difference. "That's what motivates me every single day when I wake up," he says.
Blue Chip is perhaps most recognized for its nearly 25-year relationship as agency of record for Procter & Gamble. Kawer also sees the company as being unique in the shopper marketing world for having an in-house media planning and buying team in addition to capabilities in research and insights, shopper and retail marketing, brand marketing, digital, social and public relations.
"I think the fact that we have a 70-person connections department working seamlessly with account planning and strategy and being able to be media-agnostic is a huge difference-maker," Kawer says.
The agency works cross-functionally, with every department viewing business and client KPIs daily so that everyone is united on what those KPIs are and in figuring out ways to solve for them. "Everyone has a share of ownership in delivering that success for our client," Kawer says.
Looking to the future, Kawer sees technologies like AI and VR as being potentially transformative to the shopping experience. The opportunity to walk and shop the aisles virtually could allow for incremental and impulse purchases. "By introducing that in-store experience at the convenience of my computer, what's old is new again," Kawer says. "As we've gotten into things like clean-store policies, VR potentially might reintroduce the opportunity to have virtual endcaps and create opportunities for fuller immersion with brands virtually in-store."
He sees AI as possibly offering a wonderful way for manufacturers and merchants to realize efficiencies in understanding shopper behavior and patterns and put algorithms against that. "However, it puts a big question mark in the shopper as to who's ultimately providing selection and empowering curiosity for choice," Kawer says. It may also minimize the vital role that retailers play in facilitating interaction and fostering community.
One way that Kawer, an avid yoga practitioner, strives to build community in his own agency is through free yoga classes for employees. He believes it has been helpful in creating a culture in which people feel nurtured and understand their interdependencies. "It's the notion of understanding what role a brand or store has within the larger construct of a community, and how to be an authentic part of that conversation," he says.