Profile: Nicky Jackson, Founder & CEO, RangeMe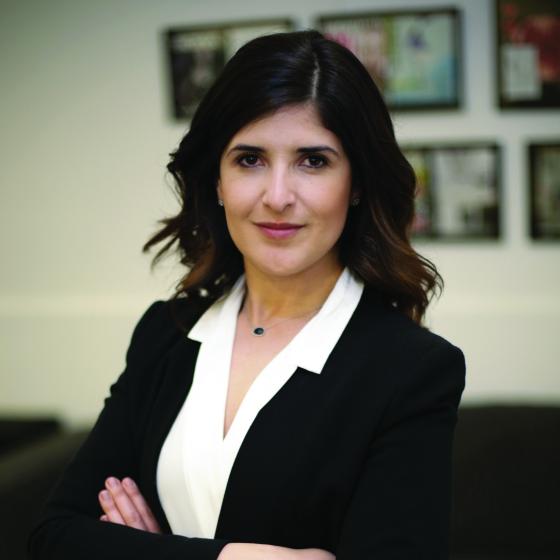 In her decade of brand management experience launching big brands to market, Nicky Jackson was a custodian for the brands, looking to new innovation to drive each brand and its category forward. A native South African who moved to Sydney at a young age, Jackson left that side of the CPG world in 2013 when she began developing a range of baby skincare products. She subsequently founded RangeMe, an online product discovery platform. Jackson is one of three Women of Excellence honorees in the "Innovation" category.
Why did you start RangeMe?
Jackson: I quickly discovered that it's virtually impossible to get a foot in the door if you're not a big brand. Retailers were looking to new brands to bring innovation and drive their category forward, but the process of them finding these innovative brands was very cumbersome. Golden opportunities were falling through the cracks. That's when we decided it was time to launch a technology solution and create a single network to match sellers with buyers looking for products like theirs. The platform injects efficiency and effectiveness into the new product discovery process, resulting in a greater assortment of products getting on shelf.
When did you begin operations in the U.S.?
Jackson: Once it started gaining considerable traction with major retailers in Australia, I had the good fortune to be introduced to the famous CPG entrepreneur, Ido Leffler, who is based in San Francisco. We looked at the market opportunities here and just under three years ago we came to the U.S. after we signed our first contract with Target. Big box retailers have been open to implementing a new process for product discovery and innovation. Change is inevitable, and technology enablement is key to making things faster and more efficient, but they also recognize that the market has shifted and they need to shift with it. That has been very exciting to me. 
How does it work?
Jackson: RangeMe helps retailers manage all their in-bound proposals and gives buyers an access point in a standardized, interactive format. It helps the retailer shop in the business-to-business sense and connect instantly with the right suppliers. Everything is so standardized and user-friendly that within 30-60 seconds it's very easy for a buyer to decide whether a proposal is relevant to them or not.
Have you always been an innovator?
Jackson: I've always wanted to do my own thing in business and be in charge of my own destiny. At the age of 16, I was a marketing assistant at Jim Beam. I thought of the idea to get advertisers to pay to put their advertisements on courier trucks and vans, and we built a large media campaign around that. It was a great experience, but I realized that I needed some real-life, commercial business training to get more structure and corporate learning before I did my own thing.
What are your current responsibilities?
Jackson: My main focus is on the retailer side and with retailer partnerships, but with the acquisition of RangeMe by ECRM [Efficient Collaborative Retail Marketing], my focus now is more on working with ECRM to integrate and leverage each other's strengths to grow the combined business while managing the overall business and business metrics with the teams we have in place.