Profile: Liz Mayer, The J.M. Smucker Co.
Get great content like this right in your inbox.
Subscribe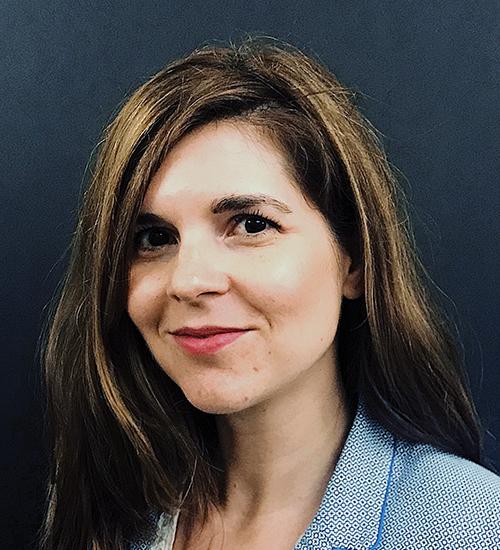 Liz Mayer began her career in a co-marketing position at an agency working on the Kimberly-Clark business. That work fueled her passion for understanding how a partnership between a retailer and brand helps build affinity with the shopper in a mutually beneficial way. A brief stint in banking gave her experience with brand strategy, media, creative and the holistic marketing process.
Missing the CPG world, she joined the J.M. Smucker Co. in 2007 and has spent time in various consumer promotions and brand strategy roles before eventually taking the charge to build and lead its shopper marketing discipline.
She is one of the Path to Purchase Institute's Women of Excellence honorees in the "Leadership" category.
What are your current responsibilities?
Mayer: As part of our transformation to become a world-class marketing organization, we've developed consumer engagement "pods" aligned to our strategic business units (pet food & treats, coffee and consumer foods) that place the consumer at the center of everything we do. We're transitioning from a discipline-centric approach to a collaborative, more data-driven approach where creative, technology and media come together to build greater consumer engagement. I lead the consumer engagement team for the coffee business in addition to the omnichannel customer marketing team (formerly shopper marketing), which is responsible for delivering marketing activations to grow brands and categories in partnership with our customers across all channels. 
What are some of the changes in shopper marketing you're most proud of?
Mayer: Having a high-performing team that shared a passion for the shopper and driving change as I built the discipline from scratch was critical. We ultimately evolved our approach from being focused on ad hoc sales support to programs that deliver on brand objectives while strengthening relationships with our retailer partners. The team gained an important seat at the table with our customers and brand strategy and sales teams, but most rewarding is watching the people who have been on the journey since day one grow personally and professionally.
What is a true leader?
Mayer: People who roll up their sleeves to understand what's on the hearts and minds of their team and key constituents. They listen, they fit their style to what is needed to drive resonance, they're inspirational and intentional. They take action. They hold themselves to the highest level of accountability, and they are self-aware. I would love to deliver on all of these, but most critical is ensuring I'm self-aware. Being clear on where my strengths, weaknesses and tendencies are in relation to situations I encounter is critical, especially in a time of great change.  
Share a time when you were pushed to be a strong leader.
Mayer: Building the shopper marketing discipline required me to be a marketer and a sales person. I had to get sales, brand strategy and marketing communications teams aligned to believe in a vision and that meant changing their minds and behaviors without having tangible activations and results to share. That was hard, but encouraging a team motivated to keep swimming was harder. I had to inspire change within the organization and provide a strong base of support to my team and be their voice. I had to develop them beyond on-the-job learning. Embracing an attitude of service to my team was critical – and it meant empowering and enabling the team to deliver great work and getting out of the way.
What motivates you in terms of the shopping experience today and where it's heading?
Mayer: My muse is my current situation. As a mom of two young kids, the shopping experience must add value for me. It has to be easy for me when I'm in a hurry and intriguing to me when I want to explore. With the evolution of retailers as publishers and media platforms, shopper marketing is no longer about one experience in the store or targeting coupons, but rather driving omnichannel experiences and engagement with shoppers in a dynamic retailer ecosystem. It requires business acumen, analytical capabilities, cross-functional partnerships, marketing communications/digital expertise, and a thick skin. Building our team and talent to meet these new demands is very exciting.