Profile: Lindsey Cox, Organic Valley
Get great content like this right in your inbox.
Subscribe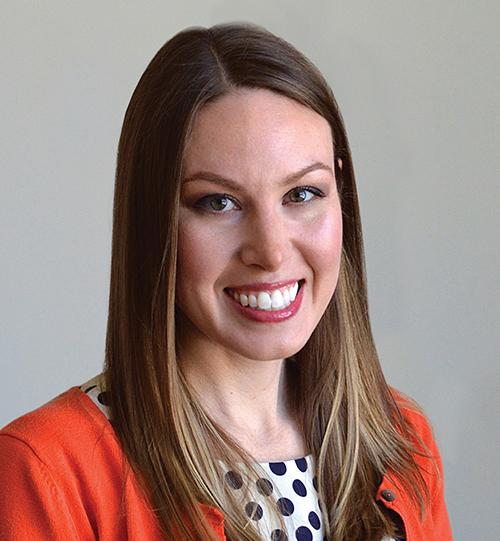 While earning her advertising degree at the University of Illinois, Lindsey Cox held multiple leadership roles, showing an early passion for the industry and becoming the sole recipient of the American Advertising Federation's W. Pendleton Tudor Memorial Award internship at Advertising Week New York in 2008.
That led to a move to New York, where she held leadership positions at Martha Stewart Living Omnimedia and Real Simple, driving revenue through the development and execution of strategic, integrated marketing partnerships with many Fortune 500 brands. Early in 2017, she joined Organic Valley.
She is one of the Path to Purchase Institute's three Women of Excellence honorees in the "Rising Star" category.
What are your current responsibilities?
Cox: I lead the shopper marketing, consumer promotions and strategic partnerships team with the goal of driving awareness of the Organic Valley brand and engaging consumers and shoppers with our products throughout the path to purchase. I also drive integration across our internal sales and marketing teams and with our valued retail partners.
How have you brought a new outlook to your position?
Cox: One of the biggest lessons I've learned is the power of curiosity and the importance of constantly seeking new perspectives. I was immediately welcomed to share my ideas, challenge the status quo and drive continuous improvement. Every week I see transformations taking place as our cooperative – farmers, employees, partners and retailers – works together, collectively figuring out how we continue to grow and reach consumers who are interested in organic products.
Organic Valley just launched its first national brand campaign, right?
Cox: Yes. The campaign showcases our transparency and authenticity as a brand. You'll even see our farmers in some of the TV spots. In a world with much consumer confusion, we're looking to break through the noise, educate consumers on what it means to be organic, and communicate how we've been doing things differently for 30 years. My team will be finding new and engaging ways to bring this campaign to life at retail throughout the year to engage shoppers.
What is the most important part of your job?
Cox: Understanding the 60 million-plus shoppers who are interested in organic and engaging them with exciting promotions that are seamlessly integrated into their daily lives and shopping routines. I can't do this without collaborating with our retail partners and being on the cusp of where consumers are and how they're shopping in the ever-evolving omnichannel retail and e-commerce spaces. Leading with strong consumer and shopper insights and really knowing the latest shopping behaviors and technologies is going to allow us to continue to win with shoppers, and that's very exciting.
Where do you see the future of this space?
Cox: The analog and digital worlds are colliding, and shopping will never be the same again. I'm amazed by all the new innovations entering this space and changing the way we shop and live. The omnichannel retail revolution is offering countless new ways for brands and retailers to seamlessly connect with shoppers and bring them value, and we'll continue to test and learn new promotion and media tactics and measure their impact on our business and our relationships with our customers.