Profile: Julie Quick, Shoptology
Get great content like this right in your inbox.
Subscribe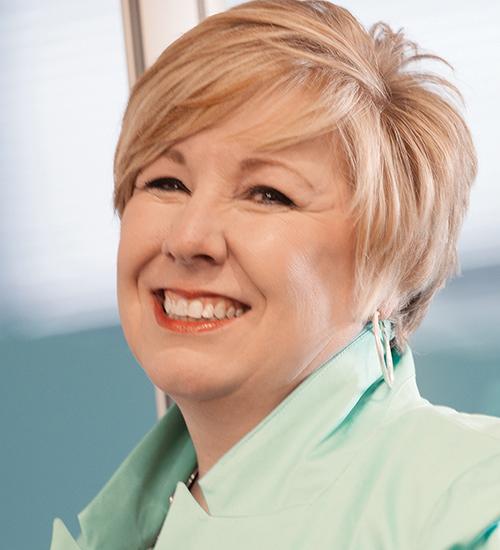 Julie Quick was a child of retail. Her parents owned retail stores, and as a result, she has been watching shopper behavior since the age of 2. She entered college as an engineering major with the objective of leaving her retail background behind and finding her true life's work.
While she dabbled in other industries, ultimately her passion and natural intuition for the CPG industry and retail kept pulling her back. Having spent the last 30 years on the agency side of the business, perhaps her greatest adventure was cofounding Shoptology in early 2013.
She is one of the Path to Purchase Institute's Women of Excellence honorees in the "Leadership" category.
What are your current responsibilities?
Quick: I help Shoptology's clients build a bridge between what their businesses need and what shoppers need. A big part of my role is finding that great marriage, and I think magical results happen if you give shoppers just the right inspiration, when they want to receive it and when they're ready to buy.
You're one of the pioneers in insights and strategy in this space. How so?
Quick: That comment makes me sound much smarter than I am. But I do think it's important to codify anything I learn. If I can give others a process or path to follow, they'll go much faster and further than I ever have. "Trailblazer" is a term we should all embrace. It's not just about going somewhere new, but enabling others to go with you. If we can establish a framework or model and codify our thinking, the next person won't have to worry about construction but can concentrate on content. That's what really pushes things a lot further.
What qualities do you believe constitutes a true leader, and which of these do you aspire to employ in your daily work?
Quick: My personal mantra is "you are what you do, not what you say you'll do." Ideas and plans are easy in our industry given there are countless marketing opportunities to be had. But making things happen – actually bringing ideas into reality – is a mark of true leadership. I hope my passion for getting things done shows up every day.
Please share a time when you were pushed to be a strong leader.
Quick: Starting Shoptology certainly put my leadership mantra to the test. Everything had to be created from scratch, including teams, marketing philosophies and client relationships. There weren't existing functions that could just run on autopilot. That lesson of constantly creating – and recreating when necessary – taught me a lot about leadership, accountability and how everything and everyone has to integrate to work well. Part of being a leader is understanding the bigger picture, how everything works together and what your role is in the total outcome. It definitely widened my aperture of how I thought about my work and how that impacted everything else.
What excites you most about where shopper marketing is heading? And technology?
Quick: Shopper marketing has always been a big sandbox to play in, with lots of marketing options within our realm. In the age of e-commerce, our ability to create "buy moments" is exploding. Today's shopper marketers aren't just creating campaigns, they're creating virtual retail every time they bring together marketing influence, the shopper and transaction technology. I think that's really cool. There are so many things available to us today if we think about shopper marketing as influencing purchase and connecting with the shopper in a way that makes purchasing more inspired, easier or more rewarding. It has greatly opened up the possibilities of what we can define as part of our home.
What motivates you most in terms of the future of shopping?
Quick: People spend a lot of their precious resources on shopping – time, money, energy. Those are all things we have a finite amount of. I know I want to make that time satisfying, smart, productive, even joyful – a part of my life that I feel good about.  Shouldn't we all want to give that same experience to other shoppers? That's my goal.