Profile: Julie Lynn York, Brown-Forman Beverages
Get great content like this right in your inbox.
Subscribe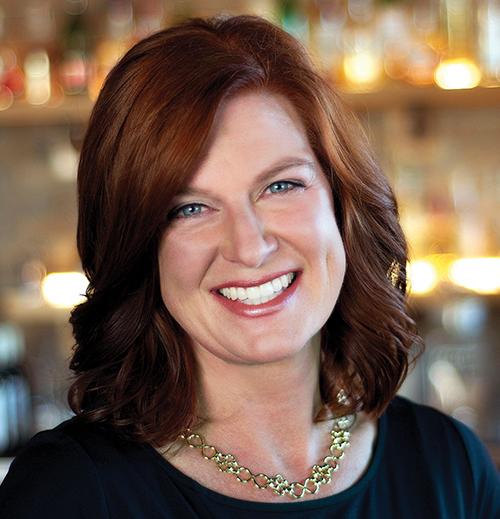 Julie Lynn York has held leadership positions in shopper marketing on both the agency and manufacturer sides of the business throughout her career. Her path was somewhat nontraditional, as she double-majored in business and psychology in college and has since had insurance, financial, nonprofit, account management and new product development experience.
But she has leveraged strengths from each of those areas and thrives on the opportunities that come with being a cross-functional team member as the head of partnership marketing.
She is one of the Path to Purchase Institute's three Women of Excellence honorees in the "Leadership" category.
What does your role in partnership marketing entail?
York: I work across our entire portfolio and secure and leverage our outside partner opportunities. The focus is for the Brown-Forman brands to deliver an equity fit, to provide an integrated marketing effort and to deliver on sales performance.
What is changing?
York: We're currently evolving the partnership marketing area. I've had this position with other accountabilities since I joined the company in 2007, but now we're evolving it to more of a Center of Excellence where I have the opportunity to share this out and educate and elevate what partnership marketing is across the organization. That's pretty exciting. It was always viewed as more tactical in nature, but now it's being viewed as a strategy and form of differentiating who we are based on how we build those partnerships and how we go to market.
What are the qualities of a true leader?
York: Leaders embody a combination of qualities that make each one unique. I strive to be a principal leader – making decisions and having my actions be guided by both the company's and my own personal values, which is really important when we're working with external partners. I believe in transparency, appreciation of differences and individuality, and supporting the risk and innovation that is needed to do something different and unique. On a personal level, I want to be that individual who has a "can-do" attitude and shows up with the glass half full as we collaborate. 
How has your background prepared you for today?
York: I've had the opportunity to understand, develop and implement marketing initiatives that involve partners, and it's the cross-functional team part that really works for me. I sit in a group that brings together sales and marketing, translating ideas to clients and back to Brown-Forman in its three-tier distribution system, as well as understanding the different needs and legalities in beverage alcohol and non-beverage alcohol.
What milestone experiences show your leadership acumen?
York: I was the first female and youngest ever executive director of the Saint Paul Festival & Heritage Foundation (Winter Carnival.) I had to learn a lot and I had to learn it fast, so that developed my leadership style partially because I had an executive board of directors. I could learn so much from so many different people. I was also given the opportunity to run the Pillsbury bakeoff with its national scope and long-standing history –  the year Pillsbury was being acquired by General Mills – and finally, launching the Center of Excellence versus running a department within Brown-Forman as an established organization looks to be a real opportunity as well.
What motivates you most in terms of the shopping experience?
York: Discovering the new opportunities or ways of going to market and engaging those shoppers and consumers. I've seen a lot of new tactics launch, some of which have been wildly successful and others not. What I find exciting is leveraging these new tactics and techniques to be part of an overall integrated marketing strategy, not just having them be a tactic and then solving for the business challenge. For me it's all puzzle pieces, and I love it.