Profile: Julie Fisher, E. & J. Gallo Winery
Get great content like this right in your inbox.
Subscribe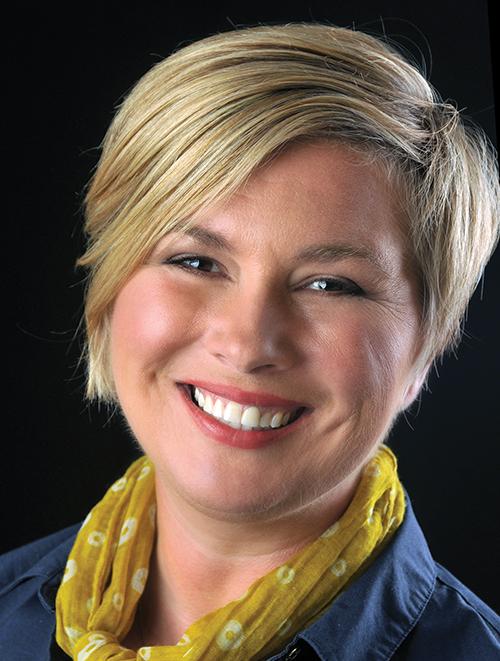 Julie Fisher started her career in Louisville, Kentucky, working for Yum! Brands in a variety of analyst, program management and marketing capacities, during which time she fell in love with marketing, innovation and creativity. She then moved over to the Louisville offices of Gallo nearly a decade ago and has since made her mark in various creative and shopper marketing roles.
"I've been incredibly fortunate throughout my career to have held traditional and nontraditional roles," Fisher says, "and to have truly experienced end-to-end marketing."
She is one of the Path to Purchase Institute's Women of Excellence honorees in the "Innovation" category.
What are your current responsibilities?
Fisher: Within the Northern and Midwest areas, I lead the shopper marketing efforts for national chains such as Kroger, Target, Walgreens and CVS and regional chains Meijer and Jewel Osco. Our team focuses on omnichannel strategies and solutions that overlay retailer strategies to better reach the right shoppers during the moments that matter most.
Tell us about the company's "Rose Your Way" program.
Fisher: The "Rose Your Way" omnichannel program was groundbreaking in many ways. Based on consumer and shopper insights, our creative team partnered with shopper manager Molly Swopes to develop a beautiful and inspirational in-store program that helped shoppers choose the rose that best suits their tastes, personality and price points. With more than 200 new SKUs introduced in 2018, there was a massive opportunity to aid shoppers in their selection. Our digital team, led by Alexis Nascimento, developed an innovative solution via chatbot through Facebook Messenger that allowed for a 1-to-1 conversation with shoppers who recommended wines based on their needs, suggested occasions, recipes and pairings – all personalized for the shopper's needs. This first-of-its-kind solution acted as a "Mobile Concierge" and was incredibly successful.
What does it mean to be a true innovator?
Fisher: The most important commonality is empathy for your consumer. Through data, insights and real-life observations, true innovators are able to develop a deep empathy for whomever they're trying to reach. The second is creativity without fear of failure – the ability to explore crazy ideas. I often say the most innovative ideas evoke an immediate gut reaction of "that won't work." Lastly, all true innovators have an outstanding team and are able to recognize and employ the best talent. Ideas stay ideas without the talent and trust in a team to bring them to life.
What do you hope to provide to shoppers and consumers every day?
Fisher: The wine shopping and spirits experience can be complicated, depending on the shopper. For the 20% of shoppers who love a treasure hunt or know exactly what they want, the shopping experience is often satisfying. But for the other 80%, shopping for wine is overwhelming. With so many varietals, appellations, sub-AVAs [American Viticultural Area], vintages, brands, etc., there's a great deal of information without telling shoppers if they'll like it. My goal is to help demystify the wine and spirits aisle to help shoppers find a wine they'll truly love.
What excites you most about this space now and in the future?
Fisher: Shopper marketing may be the most exciting field to be in today. Never before has the landscape changed so quickly or so aggressively for shoppers. Getting ahead of trends, understanding the new path to purchase, developing empathy and applying creativity to this new space of e-commerce and omnichannel marketing is critical to us as marketers – and it's wildly exciting.