Profile: Ged King, CEO, SFW
Get great content like this right in your inbox.
Subscribe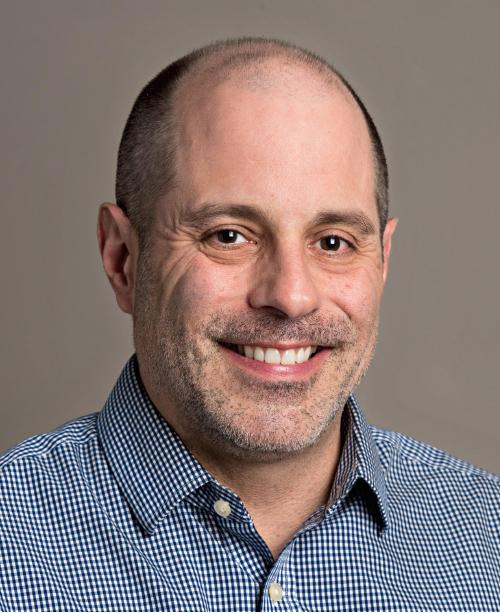 As head of the SFW marketing agency, Ged King follows in the footsteps of his father George King, who started the agency following a successful career at Black & Decker that included the launch of the Dustbuster.
Two reasons propelled that decision: "One, he thought the ad guys seemed to have more fun," Ged King says. "Two, he thought there was an opportunity to build an agency that understood what it was like to be on the brand side. He started our agency with the idea that you'd better understand retail, because that's what made the world go 'round for consumer-facing brands."
After graduating with an engineering degree, King wanted to work for his father's agency. First King proved himself at a manufacturer of wooden swing kits. As soon as he had a sales force and marketing team reporting to him and helped take that company public, his father let him join the agency.
Within a year, tragedy struck when George King was diagnosed with terminal cancer. Ged and his brother Matt were left to run the business. Over the next three years, they burned through cash and came close to bankruptcy. "That's how we got into shopper marketing," King says.
Known as the man who launched the Dustbuster, King's father commanded respect when he walked into a room. People listened to what he had to say. "We were a couple of young kids who had no idea what we were doing, and no one would listen to us. But as soon as we started using data, they would listen. And it was all built from that."
Today, the successful agency represents clients that include Channellock tools, shower door manufacturer Coastal Industries, agricultural tool manufacturer Corona Tools, and Primo Water & Dispensers. SFW has experienced continued growth, now boasting 60 employees and a position on the Inc. 5000 list five of the past six years.
King views his biggest professional success as his win rate for clients. "We have certain clients for which we get paid based on their success," King says. Those metrics vary by client and are based on each client's critical KPIs. The multidisciplinary core teams at SFW assigned to these accounts see their entire annual bonus tied to these metrics.
"On those deals, our win record is 109 and 7. We're very proud of that because the wins of the agency are really the wins of the brands that we work for." Those wins are continually tallied on a high-school gymnasium scoreboard in the SFW office.
One turning point for the company was the formation of its insights and strategy group roughly a decade ago, and King expects that group's efforts to become increasingly important moving forward.  "The availability of data, and our ability to go out and get data, whether we do primary work or use a POS, is growing very, very rapidly," King says. "We can provide unbelievable insights to our creative team that allows them to do better work."
The former engineering major sees data being even more important moving forward as AI advances. "At some point, my house is going to just order laundry detergent for me and I'm not even going to have to do that. I don't think it's that far away," King says. "Understanding the data side and making sure your brand is chosen using creative and media is going to become really important."
At the same time, SFW's data shows that about 70% of Americans like shopping, and that more than 4,000 brick-and-mortar stores opened in the U.S. over the past year.
"Physical stores are not going away. I think they're going to have to be a lot more about entertainment than they have been," King says. "If you want my time, and you want me to leave my house, then you'd better deliver me an excellent experience."