Profile: Erika Kothman, HMT Associates
Get great content like this right in your inbox.
Subscribe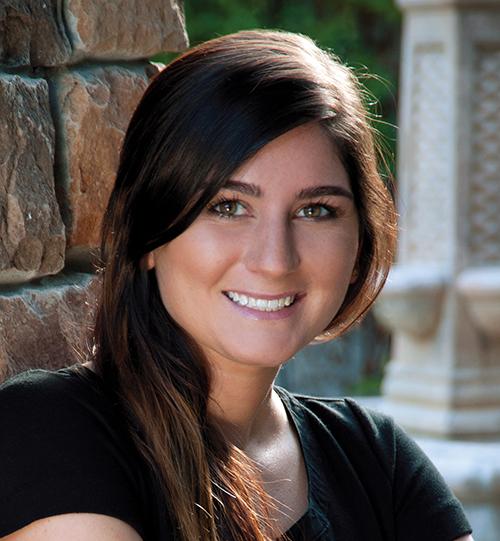 With a degree in speech communications from Miami University and a background in events, Erika Kothman joined HMT right out of college in 2011 as an experiential account coordinator. She has since taken on roles of increasing responsibility in shopper marketing, consumer promotions and merchandising, and her success has been proven by 34% year-over-year growth in her businesses over the past two years.
She is one of the Path to Purchase Institute's three Women of Excellence honorees in the "Rising Star" category.
What are your current responsibilities?
Kothman: Serving as the client lead on the Kraft Heinz West business with a focus on top customers including Meijer, I'm involved in all aspects of the business, providing leadership to our client and internal teams. I work across our teams, including data measurement, insights, strategy, digital and creative to ensure we consistently deliver strategic insights and big ideas that meet our clients' objectives. I'm also an agency leader for training new college hires, helping them build successful careers in shopper marketing and brand activation.
How have your work experiences helped you in terms of future growth?
Kothman: I've had the opportunity to be fully immersed in all aspects of brand activation, first learning the ins and outs of the events business by bringing Nabisco brand sponsorships to life with celebrity partnerships and music tours. Since then, I've been involved in strategic planning, managing national scale and retailer-specific activations for a variety of clients. Working on different businesses with different challenges, from planning to day-to-day management, has helped me gain a true sense of how things really work to meet brand, retailer and sales objectives.
How have you been able to create strategically driven, results-oriented shopper programs in your time there?
Kothman: I think it's rooted in taking the time to understand what our clients are trying to achieve and integrating that with our retailer knowledge, ensuring we're hitting shoppers at all key touchpoints along their journey and speaking directly to our key target to create a lasting impact.
Describe your work on the Kraft Heinz #FamilyGreatly execution at Meijer stores.
Kothman: It was the perfect opportunity for us to couple our client's desire to build awareness for this national campaign with their objective to create an emotional connection with their shoppers. We brought these two forces together to create an integrated, local activation with multiple touchpoints, including a sweepstakes as well as social, in-store and digital elements. Based upon tremendous social buzz, user-generated content and incremental sales, we'll leverage this as a best-in-class activation program in the future.
The digital landscape is still rapidly evolving. What does that mean for you?
Kothman: We need to find new, meaningful ways to connect with shoppers. Consumers' expectations for in-store experiences are higher than ever because they have to match the technological advancements they enjoy online. That makes it an incredibly exciting time to be in shopper marketing as we continue to stay in the forefront with programs that set the trend and feel like they're ahead of their time.