Profile: Christine Jensen, Senior Shopper Marketing Manager, Clif Bar
Get great content like this right in your inbox.
Subscribe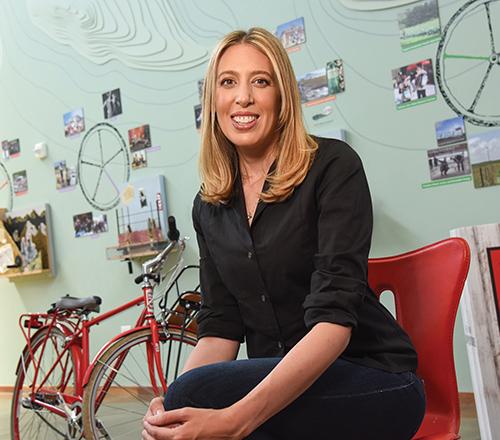 Christine Jensen began her career at Nestle in a leadership rotational program in various sales roles before moving to integrated marketing. After pursuing an MBA with a focus on marketing, she joined Clorox on the consumer promotions team working on the charcoal category. With a love for athletics, an undergraduate degree in nutrition and a desire to work for a brand that was not only focused on the bottom line but also purpose driven, she couldn't turn down an opportunity with Clif Bar & Co. In eight years at Clif, she's worked in a brand management role on the Clif Kid team before eventually making her way back to her shopper marketing roots as she works to build the function at Clif.
Describe your current role.
JENSEN: My team works across Clif, Luna and Clif Kid brands and customers in our portfolio, and sits on the integrated marketing team between brand and sales. We support our brand strategies and customer needs by creating consumer engagement plans that support each of our brands' objectives. One of the aspects that I love about my role is that every day is different. I may be rolling out a three-year plan to support our shopper marketing team one day, meeting with an account manager to discuss an upcoming marketing program execution, or building a plan with our field marketing, sports marketing, sales and brand teams to reach runners and shoppers in Boston leading up to the Boston Marathon. 
How does your company define shopper marketing? 
JENSEN: It has evolved over the last six years since the function was initially resourced. At first it was focused on consumer promotions and met a very specific need for some larger retailers looking for unique pack types and programs. Today shopper marketing works with our brick-and-mortar and online retailers' brand and sales teams to influence choice, drive conversion and build consumption and brand love across the entire shopper journey.
What motivates you most in your current position?
JENSEN: While most companies have one bottom line at Clif, we are a private, family and employee-owned company guided by what we call our five aspirations:  sustaining our business, brands, people, community and the planet. These aspirations help my team consider decisions from multiple perspectives that we value. A simple example of how these aspirations guide our shopper programs is with printing collateral. We consider more than price when deciding which vendor to use. Does the vendor print on recycled paper? Is the vendor involved in any community building activities? And so forth. It's refreshing to work for a company that uses these aspirations as a guidepost for making decisions. 
How has shopper marketing moved forward in the past decade? 
JENSEN: Over the last decade brands have become more aware of the shoppers' uniqueness and the need to target them. There really is no one-size-fits-all approach because shoppers are diverse with a completely different and complex path to purchase. Shopper marketers have responded by creating a deeper understanding of shopper segments and mindsets and are now creating a more custom approach to influencing purchase behavior.  
What is the shopper's greatest need today, and how is your team or organization working to meet that need? 
JENSEN: We need to go beyond mass awareness and into customization. In the past, we'd fill the retail environment with marketing messages from floor to ceiling. These days, shoppers are more consumed than ever with their mobile devices and they desire custom offerings. So we see shoppers becoming less responsive to in-store marketing messages. While digital platforms offer great engagement and customization opportunity, it is important that we complement digital shopper strategy with in-store activity and make sure that message is strong and cohesive with digital. We need to remember the human experience as we work with our e-commerce team to coordinate digital marketing programs with our in-store experience because we have not gone so far into the future that the shopper no longer values that experience. It's finding the right balance.