Profile: Cheryl Hatfield, Senior Vice President, Client Leadership, The Mars Agency
Get great content like this right in your inbox.
Subscribe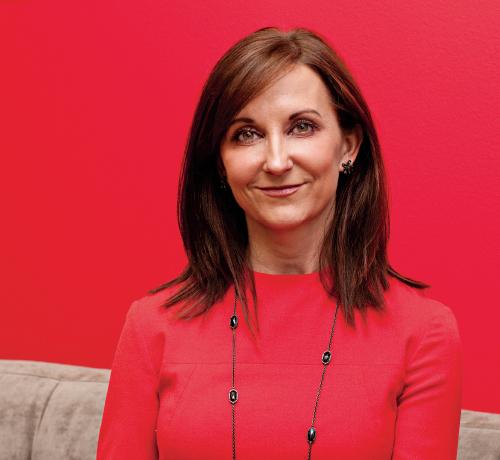 Partnership and collaboration toward win-win solutions are what motivate Cheryl Hatfield, senior vice president, client leadership, at The Mars Agency, Southfield, Michigan.
Based herself in Bentonville, Arkansas, Hatfield brought more than 20 years' experience in consumer promotion and shopper marketing when she joined the agency in 2012 to work on the Walmart account. Promoted to her current role in October 2017, she leads a 50-person customer solution team deployed in intentional geographies.
"All of those teams are located across the country, immersed in what's happening at key retailers and embedded with customer-specific teams," Hatfield says. "Mars is one of the agencies that I think is best suited for partnership and collaboration with partners and clients. ... We're an extension of our clients' local customer teams, with relationships and depth of understanding of that retailer."
While working on the Walmart account, Hatfield led the creation of principles and tools that infused a new curriculum for training the emerging Walmart Customer Experience Team. She considers this her most significant professional success – helping to define shopper marketing from a retailer perspective. "I had always worked from a CPG lens," Hatfield says. "The curriculum aimed to solve this riddle – what are the retailer moments of truth? It's about divergence and connection."
The partnership also worked to identify optimal communications to define the customer journey at Walmart, including tools for any trip type or occasion. "I believe my biggest professional successes are less about me and more about others, and the teams I've worked alongside or had the opportunities to lead and serve," she says.
Instead of relying on a traditional model of functional silos, The Mars Agency set up three practices – business, commerce and experience – aimed at driving agility, Hatfield says. The commerce team, of which she is part, focuses on deeper retail expertise and what activates shoppers. The agency also has dedicated client teams across those three practice areas to knit the efforts together for each account.
Since Hatfield joined Mars six years ago, the agency has placed a greater emphasis on performance analytics to identify the best markets and shoppers and drive growth.
CPG clients of Mars face many common challenges, Hatfield says, mostly revolving around e-commerce, the omnichannel shopper, stretched marketing budgets and finding the best way to drive ROI. She believes that clients should evaluate their agency's performance by establishing and mutually agreeing upon key performance indicators focused on driving growth, and measuring growth in customer loyalty, satisfaction scores and, of course, sales.
The invasive nature of technology is Hatfield's biggest concern about shopper marketing, now and in the future. "It's kind of scary how willing shoppers are to give up personal information for added convenience and time," she says. "There's so much [data] available, but nobody is using it well. They're certainly not thinking about how to use it to benefit the shopper. What about a more relevant or more customized experience, versus trying to push more stuff at me?"
Mobile technology will play an ever-increasing role in the shopper experience, especially as touchscreens continue to evolve, Hatfield says, and facial recognition technology also will play a growing part as retailers look to simplify mobile payments. She adds that the automotive industry's technological evolution will impact shopper marketing as cars become more computerized. "Imagine the car of the future knowing where the store is, offering suggestions and scanning ingredients?" she says. "The 4 o'clock 'What's for dinner?' is always going to be a thing."
The physical store will never become obsolete, Hatfield believes. "People are social beings, and retail therapy is a real thing," she says. "It's tactile and it's emotional. The trick is going to be defining shopper needs and then consistently delivering them." Those will revolve around time, money and effort, and will require a relevant, authentic experience that makes sense in context of that retailer as a brand, she says.