Profile: Bree Glaeser, The Mars Agency
Get great content like this right in your inbox.
Subscribe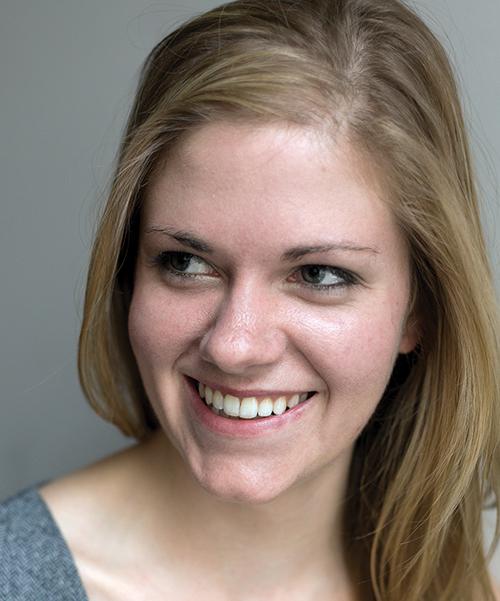 Bree Glaeser started her career doing psychiatric research at various Harvard-affiliated hospitals in Boston – which she thought would lead to a doctorate in clinical psychology. But four years into her career, she decided to pivot to a more business-oriented field and went on to earn her masters in strategic design and management from Parsons School of Design.
From there she began working at The Mars Agency's sister company, The Strategy Shop, managing strategy and insights, and then in late 2017 moved over to Mars on its innovation team. As innovation work has evolved to voice, specifically, it's been an exciting trajectory, she says.
She is one of the Path to Purchase Institute's Women of Excellence honorees in the "Innovation" category.
What do you focus on at Mars today?
Glaeser: I lead a relatively new voice practice, focused on the voice ecosystem specifically and responsible for bringing together multiple stakeholders, both internally and often on the client side as well to identify not only the opportunities in this new landscape, but what marketing looks like on these platforms. I work closely on maintaining relationships with Amazon and Google to be on the forefront of opportunities for our clients, and determining how they can leverage these AI assistants to move their brands forward.
Tell us about your work with Smart Aisle.
Glaeser: I also serve as the design lead for our proprietary voice-at-retail product, Smart Aisle. I helped design the solution from the ground up and we're continuing to work on what exactly that conversational experience looks like in all of our activations going forward. We were seeing people engage with these assistants in their homes and adopting new habits, so it made sense to translate that into the retail environment. Our first program drove great business results for the client and led us to new business opportunities as an agency. Our next launch is with a major alcoholic beverage chain on the West Coast early this year.
What makes you a true innovator?
Glaeser: Creative success comes from different diverse perspectives and putting trust in other people, so I try to bring a supportive and collaborative attitude to work every day. I spend a lot of time developing partnerships because of that and encouraging our clients to activate voice platforms as a way of establishing strategic partnerships with Amazon or Google, both of which are increasingly defining the advertising landscape. Being reflective of past work and results is also paramount so we can do things differently on the next iteration.
How have you embraced your work in conversational commerce?
Glaeser: My background in innovation has definitely helped. Because the field is so new, there's been a lot of room for innovators to define the best practices and approaches. I keep my eye on it all the time in this role and am always thinking about what the opportunities for commerce on these platforms look like. They're definitely going to evolve significantly in the next five to 10 years in a way that will change our agency and a lot of clients' businesses in significant ways.
What about where shopper marketing is heading?
Glaeser: The ability for marketing to provide more value to consumers through personalization is a significant motivator for me. If my AI assistant can move from responding to me in this generic way to anticipating my personal needs, that's a world I want to live in.