Profile: Angela Moore, Albertsons
Get great content like this right in your inbox.
Subscribe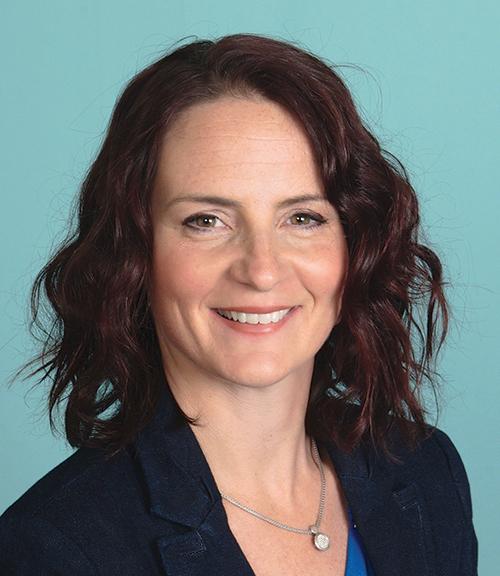 Angela Moore likes to say she was born and raised at Albertsons – at least in terms of her career. She started with the retailer in August 1999, coinciding with its acquisition of American Drug Stores. Since then, she has had experience buying and selling pharmacies, building new stores, selling stores, managing the company's 300 annual remodel program and store developments capital, and launching Blackhawk's gift-card mall at the time of the Supervalu merger.
She then moved into a business development role until she was offered a similar position at Walgreens, where she stayed until returning "home" to Albertsons in early 2015 to take on the role of director of shopper marketing, national events. Sales, project management and working with people have always been her forte, and today Moore is a jack of many trades at Albertsons.
She is one of the Path to Purchase Institute's Women of Excellence honorees in the "Collaboration" category.
What are your current responsibilities?
Moore: I'm responsible for driving all national shopper marketing programs. These one-of-a-kind, omnichannel programs garner billions of impressions annually and continue to grow at a rate of more than 18% year over year. I have also been instrumental in launching Albertsons Performance Media, the company's exclusive and proprietary media arm that reaches a unique audience of 35-plus million verified households across all of Albertsons' 2,000-plus stores. This dynamic shopper marketing solution uses outcome-based creative focused on delivering brand results. Through closed-loop, advanced analytics, our team can provide 360-degree campaign reporting, including digital delivery and store sales attribution across Albertson's media properties.
How important is collaboration in your daily work?
Moore: I learned an invaluable lesson on my very first pharmacy acquisition, and that was to give everyone a voice for a win-win solution. Since then, I have led with results, protecting the integrity of the work but always making others' voices heard while making decisions. I am the voice of 13 divisions today, with more than 200 vendors on four national events, and I'm focused on building loyal, collaborative partnerships that are beneficial for all parties, both internally and externally. When you look at our history, we've had a lot of changes. To survive in that environment, it's critical to learn how to be adaptable and positive.
What has the connection of Albertsons' business units with your divisions and stores allowed your team to be able to do?
Moore: When I go to the stores, I ask everyone what's working and what's not. We want to know how we can get better for them and their teams every day. With every new program, I want to create clear and concise messaging of what we need our stores to do and cut through the noise so we get high execution rates. In the centralized role I've always lived, my job is to make the lives of those in our division and all our stores easier. If I'm not doing that, I am not doing my job.
What motivates you most in terms of the shopping experience?
Moore: As a working mother, I understand firsthand what it means for people and companies to make my life easier. Consumers want their needs to be solved for them, and it makes for more loyal shoppers. I love that Albertsons has taken control of our destiny investing in Plated as well as a better e-commerce platform for a better consumer experience, adding more drive-up-and-go locations, delivering amazing rewards in our Just For U app, and lastly partnering with Quotient, leveraging our data along with third-party data to drive targeted media campaigns with Albertsons Performance Media for our CPGs and national campaigns. All of this makes my job more exciting and rewarding, and gives us more partnerships and future program ideas.
What excites you most about the future in this space?
Moore: Using our data and Quotient's data to target people with relevant marketing messages that matter to them is very exciting. The company is working hard to think of how we can continue to reach people in different places, and we're really trying to reach customers where they want to be reached. For me it's about how we can make people's lives easier and whatever we're doing better be relevant because otherwise it's literally just noise.