Pinterest Content Marketing API, Shop the Look Pins
Get great content like this right in your inbox.
Subscribe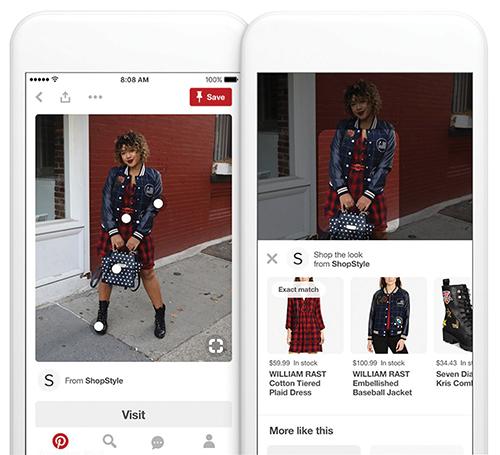 Pinterest made two announcements that effectively widen its service. First, the discovery platform announced it has opened its content marketing API to third-party influencer marketing platforms, giving influencers and the brands they're partnering with a look at monthly views, followers, impressions, click-throughs and saves. This transparency will help brands find the most effective Pinterest influencer for them and helps influencers to better connect with brands. Pinterest also announced it has opened up its shopping tool, Shop the Look pins, to small and midsize businesses. Before, only large companies partnering with Pinterest had access. Shop the Look pins are offered to fashion and home decor companies and within a visual post, white dots highlight items like a purse or maybe a couch inside a photo that can be clicked and direct a Pinterest user to a link to buy.