Pinterest Archive Feature
Get great content like this right in your inbox.
Subscribe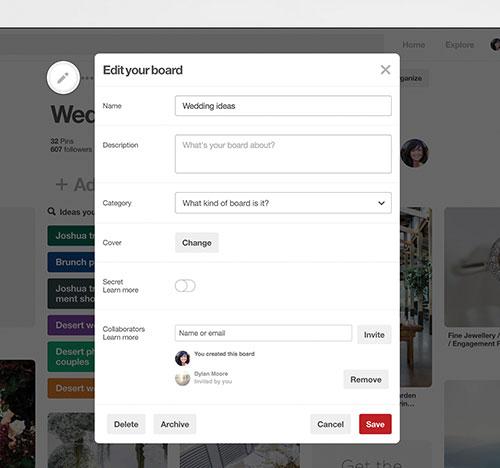 Pinterest in February rolled out new features, including a way to archive a board once a user feels it's complete. The idea is that the Pinterest user can set the board aside without deleting it altogether. When archived, it will cease to generate new recommendations and notifications. An archived board becomes less of a priority, but it's nice that in an archive state, a user can still access it and share it with someone if they want and not be bothered by new notifications. Another new feature is that Pinners can now reorder the "sections" feature on the network. Within a topic, different sections can be built, but now they can be moved around, organized and prioritized based on how a user needs those ideas. And going even further, Pinterest made it possible now to rearrange Pins on a board, making it more fluid. Recipes on a recipe board, for example, can be moved around so that certain ones that seem intriguing for the week ahead can be moved to the top. On a clothing board, shirts can be moved around with pants, styling on the fly. Lastly, Pinterest added a way to sort boards, giving options to sort by new to old or in alpha order.