People to Watch 2018: Matt Dubow
Matt Dubow
Company: RB
Title: Commercial Director, Amazon & Marketplace, RB Hygiene Home
Age: 29
Education: Penn State University (bachelor's, marketing, economics); Indiana University, Kelley School of Business (master's)
Matt Dubow has always had a passion for debate, and the skills he acquired early on help him every day in his work. It's all about the story, he says. "We need to influence our customers, and create a relationship and foundation with them. The ability to articulate well – to tell a narrative – is so important. At the end of the day, we need to create that bond."
Upon graduating from Penn State, Dubow joined the ranks at RB as part of the company's commercial graduate development program. He started on the fast track, earning his first stripes in the field – an important step in transitioning from the classroom to professional life, he says. Early into his tenure, he was offered a special project in account management and has never looked back. Since then, he's held various roles in category management, trade marketing, innovation and account management for retailer partners such as Walmart, Costco and Amazon – working for strategic brands including Lysol and Mucinex.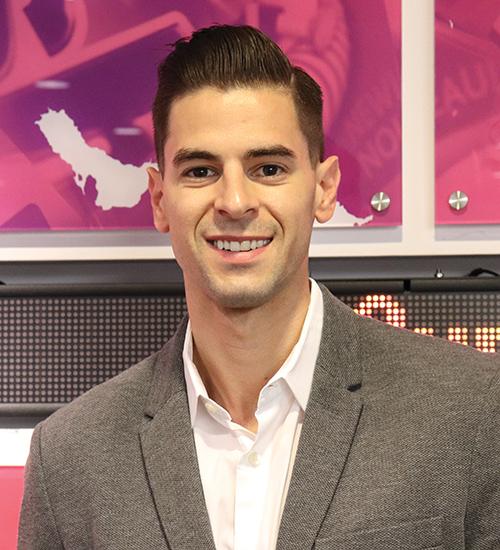 Today, he's in charge of creating a best-in-class commercial strategy and relationship for the hygiene home business across Amazon and the e-commerce marketplace. He and his team of account managers and analysts strive to create better solutions for both the end consumer and RB's retail partners. The solutions stem from a deeper understanding of online purchase behaviors, motivators and bottlenecks. Relationship development is key to outperforming as a team with supply chain, insights and retail partners, he notes. The team also has ownership and accountability for the company's internal P&L, so trade spend management, forecasting and profit maximization are crucial to success.
Dubow says he's been fortunate to contribute to a number of significant accomplishments in his career thus far. "Whether supporting a larger cross-functional achievement or winning a sales bid, the drive to outperform at RB never ceases to amaze me," he says. He was part of the team that delivered the single largest distribution gain in the company's history, and during his time at Walmart was able to successfully partner on key modular planning, resulting in significant shelf improvements, distribution gains and promotional activations.
More recently, his team's efforts drove significant share gains for RB brands in the fast-growing e-commerce market while creating both P&L efficiencies and an improved relationship with their retail partners. "In my experience this is a magical formula that's often eluded as companies prioritize top or bottom line – rarely both," he says.
Dubow believes the biggest challenge shopper marketers will face going forward is the ability to incorporate the mass amounts of data available without creating analysis paralysis. "CPG strategy and communications will need to iterate daily if not hourly to flex with the consumer's preferences," he says. "Artificial intelligence will be crucial to managing this process along with the unique customization opportunities that also come along with this data." The Internet of Things will create new go-to-market routes for goods and marketing strategies, he predicts. "As shopper marketing professionals we need to be ready to adapt, learn and fail fast to keep up with our consumers."
Dubow aspires to manage a complete business unit, then a country's sales function and finally an entire country within five years. "Aggressive, aspirational and game-changing are how I like to set my career goals," he says. That being said, his true purpose lies in making the world a better place for future generations. "At RB, I'm empowered to not only inspire but actually make change across key social and environmental threats. Whether a general manager at RB or an account professional serving some of the largest retailers in the world, we have the ability to leave the world better than we found it."