People to Watch 2018: Karen Mizell
Get great content like this right in your inbox.
Subscribe
Karen Mizell
Company: E. & J. Gallo Winery
Title: Director, E-Commerce Sales
Age: 34
Education: Dartmouth College (bachelor's degrees in economics and sociology); University of Michigan (MBA)
Karen Mizell knew she wanted to go into business early on. While in school at Dartmouth, she veered from the consulting and banking paths that many of her classmates were heading down because she liked the idea of being at a company where she could see tangible results – and where she felt a personal connection to the products. Internships at Kraft and P&G were exactly what she was looking for. Then, right after earning her MBA at the University of Michigan, she was recruited by E. & J. Gallo.
Mizell says her liberal arts background provided her with valuable skills in critical thinking, communicating ideas and embracing a lifetime of learning. While at Dartmouth she gained "a balanced perspective of both financial and human considerations." During her MBA studies, she focused on gaining more concrete business skills, with concentrations in general management and marketing. "These broad skillsets have enabled me to move cross-functionally throughout my career to a wide variety of fun and challenging roles," she says.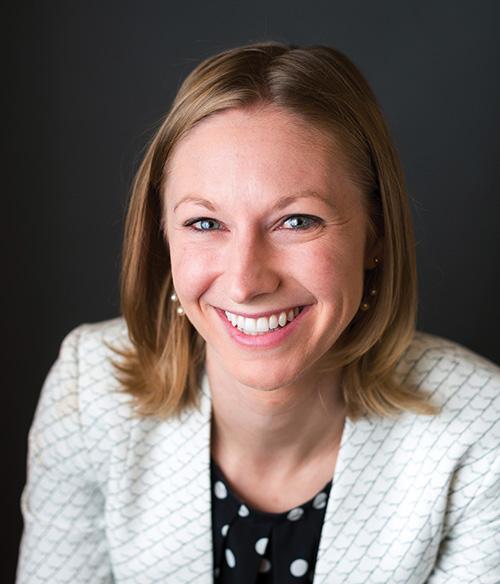 After starting in brand management, where she thrived on strategic thinking, leading cross-functional teams, aligning stakeholders and high organizational impact, her career has since taken a non-traditional path in roles that have included Lean Six Sigma, shopper marketing, strategic sales operations and, now, e-commerce.
In her 12th year at Gallo and as director of e-commerce sales, Mizell leads the national e-commerce sales team, which covers the external e-commerce platforms that the company does not own. "Our team is focused on both driving revenue and share as well as building new capabilities," she says. "It's been such a fun challenge to jump into an emerging area of the business and have the opportunity to develop strategy, build a team and move fast to drive growth."
She describes the organization as "all in" on e-commerce, even though it still sits at only approximately 1% of the wine category. "We're investing in the space, have great organizational alignment in terms of building up the team, and investing for growth," she says. "We definitely see it as the future. Our work is on the early end of it for our category, but it's still in its infancy."
Gallo recently restructured the sales organization to focus on new capabilities for the future. As part of the project team (for a 550-person department), Mizell had the opportunity to define the company's approach for e-commerce, including benchmarking external organizations, developing a roadmap for new capabilities, determining organizational structure and aligning all key stakeholders. "The opportunity to be involved in an organizational-design project for a major department and large part of the organization was really fascinating," she says. "We're in implementation mode now, with strong support and engagement across our sales organization and cross-functional leadership."
Mizell says she's up for the challenge to spend a few more years in the e-commerce space to "get us up and running," but then would like to continue moving cross-functionally and challenging herself in other complex roles. "My goal is to broaden my general management skillset in strategic, ambiguously-defined roles with a high level of tangible impact on the organization … but the most exciting roles likely haven't been invented yet."
When Women Lead – a P2PX Symposium, Oct. 2, Minneapolis
For the agenda, speaker lineup and to register, click here.