People to Watch 2017: Phillip Cleveland
Get great content like this right in your inbox.
Subscribe
Phillip Cleveland
Company: E. & J. Gallo Winery
Title: Shopper Marketing Manager
Age: 32
Education: Southeast Missouri State University (bachelor's, mass communications, public relations); Washington University (master's)
Ten individuals represent the People to Watch Class of 2017. Nominated by their respective companies' representatives in the Path to Purchase Institute's League of Leaders, these rising stars are making a name for themselves by doing work for their brands that is worthy of attention.
Phillip Cleveland doesn't consider himself a wine connoisseur. What attracted him to E. & J. Gallo Winery instead was a shopper marketing role that would be a new venture in his career path, as well as the opportunity to become part of a team where everything is rooted in insights. "It's shopper first in terms of every platform we bring to the table," he says. "Everything we do is focused on that point in time when a consumer becomes a shopper and conversion."
Cleveland began his career in public relations, spending time at both FleishmanHillard and Edelman before moving to Anheuser-Busch for a contract position in its PR department. He rose through the ranks during his tenure there, highlighted by him inheriting the Bud Light brand at the age of 25 and consequently running all communication strategy as a specialist and then manager of marketing communications. That included overseeing the strategy for five consecutive Super Bowls as well as managing all media tours and all NFL and music partnerships from a PR standpoint. He then eventually moved over to the brand side.
He says that while his undergraduate education taught him the value of teamwork, his MBA was focused on cross-functional collaboration, something he appreciates every day in his work. Mike Bulthaus, now executive director, marketing strategy and planning, at St. Jude Children's Research Hospital, was a critical mentor early on at A-B. "No one had taught me the fundamentals about how to succeed at an office until that point," he says. "Not just how to do your job, but how to integrate into a culture. He was a coach from day one and is one of my closest friends to this day."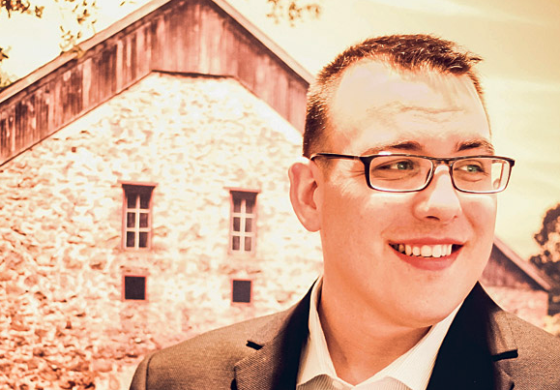 Similarly, Julie Fisher, Gallo's shopper and customer senior marketing manager, brought Cleveland into a position and culture that he hopes to be a part of for a long time. "We speak the same language and are both very rooted in insights in terms of how we bring programs to life," he says of his current boss.
As shopper marketing manager at Gallo since April 2016, Cleveland is the shopper marketing lead for eight chains (Kroger, Meijer, CVS, Giant Eagle, Hannaford, BJ's Wholesale, Spartan Nash and Albertsons' Shaw's). He is also responsible for managing the local efforts and alignment with the winery's distributor network in the three-state region of Ohio, Michigan and Indiana.
A recent win for the team is the Barefoot "Perfect Match" digital platform, a program created to bring more non-wine drinkers into the category. The cross-functional program, which started at Kroger with the option to move into multiple retailers, is a BuzzFeed-style quiz rooted in the team's insights segmentation and flavor profiles that people can take for wine recommendations. "Launching this was really exciting for us because we're trying to be more digital," says Cleveland. "That's where we see shoppers going."
It was an opportunity to push out pre-shop communications – with a light digital media buy behind a program for the first time – rather than just relying on awareness in-store. Recent results showed more than 1,000% engagement with the text-to-receive-content versus a traditional text-to-win, he says. "Finding that we would get more engagement when we offer fun content instead of dangling a carrot for a prize was a great learning for us in that we can engage with shoppers without offering something other than a way to interact with our brand."
Cleveland says e-commerce will continue to be the biggest challenge facing shopper marketing as teams test and learn to flip what is traditional shopper marketing to be more digital-centric in their communication platforms. "Having a shopper marketing strategy that is the full path to purchase is going to be critical to continue to communicate, and that means evolving our tactics substantially," he says. "E-commerce will continue to expand into shoppers' lives, and it's on us to evolve with it."