Meijer Heads Back to Italy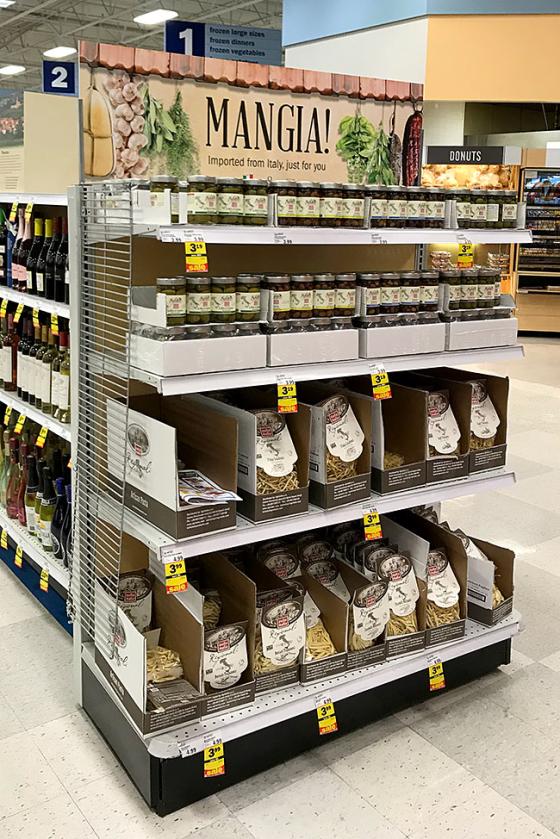 Meijer brought a more limited selection of imported Italian products to stores in January and February during its second annual "Mercato Italiano" campaign.
In stores, a gondola merchandised pasta, pickled vegetables, sauces, cookies and other products supplied to the mass merchant through a partnership with the Italian Trade Agency and Italy's Ministry of Economic Development. One side of the display was devoted to Italian wines, with shelf blockers providing information on the country's wine regions and pairing suggestions for each varietal. A Jan. 29 email blast and a Jan. 24 Instagram update touted the retailer's selection of 100 imported Italian wines.
Digital features in the retailer's Jan. 29 and Feb. 4 circulars touted the campaign and linked to recipes from Agritalia's Bella Italia. The brand also shared the recipes on its Facebook page. Facebook and Twitter updates from Meijer rounded out the campaign.