Mac n' Cheetos Fit Right in at Walmart
Get great content like this right in your inbox.
Subscribe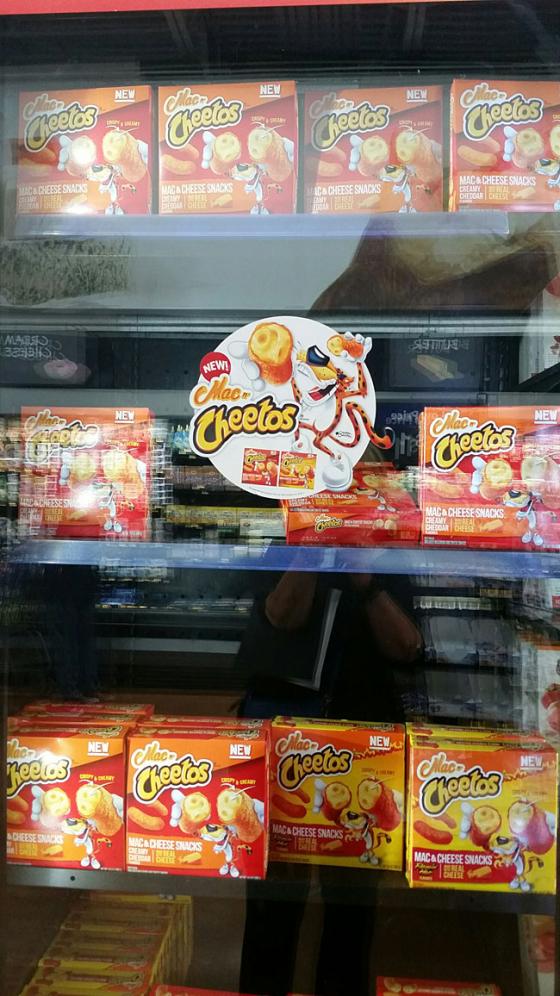 Walmart trumpeted the launch of PepsiCo/Frito-Lay's latest frozen concoction: Mac n' Cheetos.
The debut of the packaged version of Mac n' Cheetos (which had previously been sold for a limited time at Burger King) received special attention at Walmart as the mass merchant continues to stuff its freezers with unique and indulgent snacks.
Wobblers affixed to racks merchandising chips directed shoppers to the freezer aisle to find a new kind of munchy: Mac n' Cheetos. Clings affixed to in-line freezers stocking the new SKUs touted the availability of two flavors: creamy cheddar and flamin' hot. In other locations visited by the Institute, the product commanded an entire freezer door.
In some stores, the SKUs got prime secondary merchandising space on endcap freezers spotlighting new products, where they were stocked alongside items such as Frito-Lay's Doritos Loaded and private-label Great Value pizza. In others, they were corralled with frozen treats including Hostess Brands' deep-fried Twinkies, General Mills' Cinnamon Toast Crunch bites, Kraft Heinz's Velveeta stuffed grilled cheese and White Castle cheeseburgers.
PepsiCo's shopper marketing agency, Propac, Plano, TX, developed the custom P-O-P program. Some food enthusiasts who first spotted Mac n' Cheetos directed would-be snackers specifically to Walmar to find the product, though Propac confirmed that the item launched at all retailers at the same time.
A national social media campaign awarded free Mac n' Cheetos for a year (48 boxes) to one grand-prize winner and another four boxes each to five additional winners. Consumers entered from Sept. 28 to Nov. 30 by sharing a video declaring their love for the product via Twitter or Instagram.