Location-Based App SkoutDeals
Get great content like this right in your inbox.
Subscribe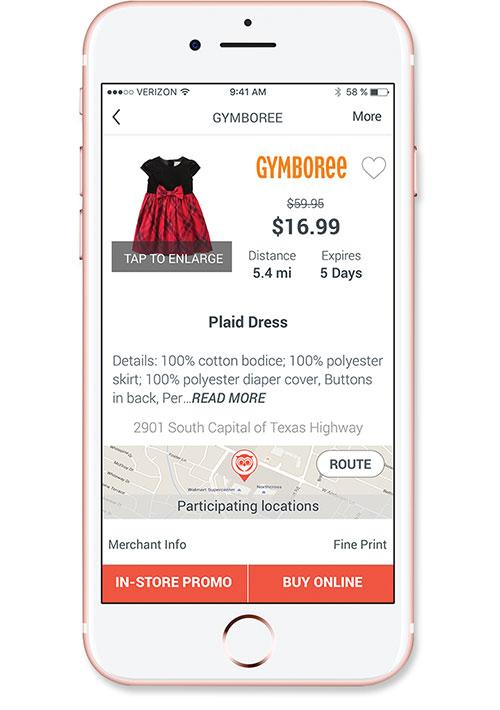 Just a little over a year old, location-based app SkoutDeals, Austin, Texas, is helping retailers drive shoppers to its physical stores to buy items and save at a minimum 25% off on a product, per the rules of the app. Retailers can't host a product unless a deal is 25% off or more. Retailers large and small work with the app paying a monthly fee, per location. Users of the app search by retailer, product category or keyword search. Products are compared based on how close the store location is to the user as well as price. The more browsing shoppers do on the app, the more they open themselves up to free gifts. Users can click on products to learn more about the product, too, in a pre-shop mode, but then click to get directions to the store or to buy it online. The app is working with Walmart, Sears, Whole Foods, Zales, Walgreens and more.