Kroger Seeks Consumer-Focused Solutions
Get great content like this right in your inbox.
Subscribe
Retailer and brands discuss collaboration/partnerships at FMI Connect event
Chicago — Kroger knows the importance of meeting consumers' needs, and it looks to suppliers for the insights on how best to do that. In a panel discussion at FMI Connect in June, representatives from Campbell Soup Co. and Kraft Foods Group (now Kraft Heinz Co.) discussed how they work with the U.S.'s largest supermarket operator to grow sales.
Kroger's Mel Bomprezzi, vice president of grocery, natural foods & multicultural merchandising, stressed the importance of getting shoppers the products they want, which means avoiding out-of-stocks. Kraft's Maxwell House coffee brand did this by collaborating with Kroger to build customized pallets stocking an assortment of flavors tailored to each store based on purchase data. The money needed to customize the displays came from savings created by shipping them directly from Kraft's plants rather than storing them in a warehouse.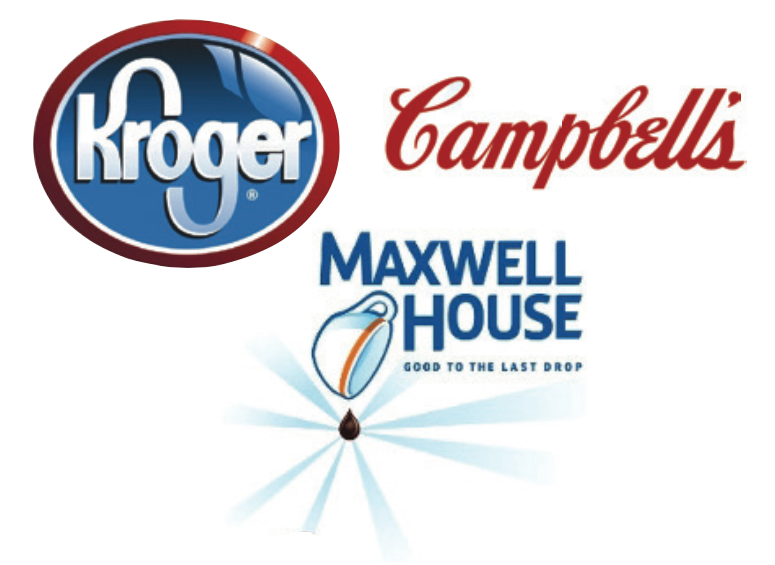 "The end game is about a customer-specific, consumer-specific solution," said Colleen Flaherty, vice president of sales for Kraft's Kroger team. "It worked for the consumer because she had the flavors she wanted at the store and we avoided an out-of-stock problem."
Campbell Soup worked with its customer supply chain, sales chain, customer management and logistics teams to avoid out-of-stocks during the last week of October and first week of November 2014, a critical period when soup sales double as temperatures plunge. Campbell built custom pallets that could be shipped to Kroger's seasonal warehouses and then delivered straight to stores to support a seasonal merchandising event. The brand also delivered products directly to the supermarket operator's highest volume stores, skipping the warehouse altogether.
"Just eliminating out-of-stocks is worth $7 million to $10 million alone in the holiday period," said Geoff Kuzio, vice president of Campbell's Kroger team.
"I want to plan two years out; I want to be able to react two weeks out. It's no longer that we're just putting together a calendar of dates and rates."
— Geoff Kuzio, Campbell Soup
Both of those efforts were assisted by Deerfield, Illinois-based Market6, which has worked with Kroger for four years to provide suppliers with daily data on each store's SKUs. Kuzio said the retailer is buying more data than ever about consumers, shoppers, supply chain and point-of-sale. Kroger has changed the structure of its teams and how it plans programs to better utilize that information and is now focused on aligning strategies among its business units and working with brands to build customized activations.
Flaherty said she now meets with Kraft's marketing team to discuss how to use real-time trends to anticipate changes in demand. "If Oprah said you've got to try Kraft ranch dressing, you couldn't keep it in stock," she said.
While Kraft worked to try to predict when trends will become mainstream, Flaherty acknowledged that the company has failed in the past. "We should have been in front of the K-Cup trend," Flaherty said. "We saw it when the whole world saw it. A true partner tells the retailer where the puck is going. We've got to be much deeper in marketing."
Bomprezzi also emphasized the importance of stocking the hottest products. "We all have to make sure we're listening to the customer in today's world," he said. "If we're not listening and jumping on those trends quickly, we're getting left behind."
He said that Kroger measures everything it can to ensure it knows how consumers are changing so the retailer can anticipate their needs. As an example, the retailer recently placed energy drinks alongside soda. "We're really trying to make our assortment decisions based on the consumer," Bomprezzi said.
Flaherty stressed the importance of using data to make quick changes. That can involve monitoring Pinterest to see what consumers are looking for and then creating forecasts with the procurement department to ensure stores have enough of key products. "The single most beneficial trait you can have is flexibility," she said.
Kuzio agreed, saying that Campbell needs a deep understanding of the supply chain and digital and omnichannel marketing. "I want to plan two years out; I want to be able to react two weeks out," he said. "It's no longer that we're just putting together a calendar of dates and rates."
As consumers change, Kroger and its major manufacturer partners have to change not only their product selection but also their entire promotional strategy. "Promotion is changing," Bomprezzi said. "The same promotion you did last year probably isn't going to work. You now have the digital world, the e-commerce world, the personalization world. More and more, we're stressing when we partner with CPGs that you have to be hitting the consumer on all fronts."