Keynote: Tasty Grows into Shopper Marketing
Get great content like this right in your inbox.
Subscribe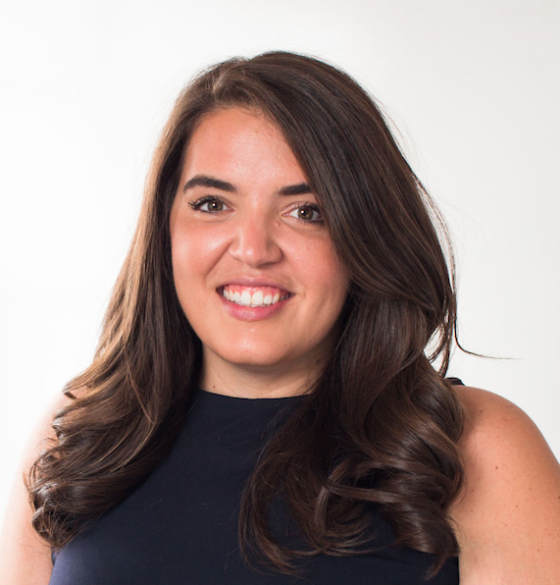 BuzzFeed executive speaks on the digital food channel's rapid rise, large scale and aim to convert in stores
What began as an experiment for Facebook Video soon became one of the largest franchises on Facebook entirely. Tasty, the food channel from BuzzFeed with its pioneering overhead camera style, launched in July 2015 as a way to simply understand Facebook Video. But the recipe videos took off, and a standalone business was born.
"We passed Beyonce [in Likes] over a year ago," says Ashley McCollum, general manager of Tasty. "We're bigger than most of the celebrities on Facebook, and certainly the largest media brand on Facebook." Tasty followed that to become the largest food channel on Instagram and YouTube,  while publishing two cookbooks and developing the Tasty mobile app.
More Information
Main-Stage Keynote
'BuzzFeed's Tasty and the Science Behind Modern, Massive Growth'
Speaker: Ashley McCollum, BuzzFeed
When: 4-4:30 p.m. on Tuesday, March 13
Where: Schaumburg (Chicago), Illinois
For more information: Path2PurchaseSummit.com
McCollum is delivering a keynote address on March 13 at the Path to Purchase Summit. She will discuss the brand's growth and its goal to prove that Tasty can drive shoppers into stores to buy products. She's been with BuzzFeed for six years and has been overseeing "all things Tasty" the last two.
Walmart certainly believes in Tasty's ability to convert since it recently partnered with the group to enable shoppers to buy dry goods and some products from videos on the Tasty app. McCollum says fresh food is coming. "It's the first step of a two-year plan to build a proprietary commerce platform," she says, although quickly adding that they're not gunning for the likes of Amazon or Jet.com. "That's not our role in this space."
Tasty's research says 60% of its viewers cook the recipe they watch, but the platform didn't have an ability to capture that data. Tasty could only focus on pre-shop and viewers in more of an aspirational stage. By partnering with retailers and e-commerce platforms, Tasty will now be able to shed light on the shopper's full journey, McCollum says.
Tasty does harness data for brands such as impressions, views, view-through rates and analysis on the thousands of comments made on videos. "These clients are getting 20 million, 30 million views on a program sometimes and they've never seen that before," McCollum says. "The efficacy of that – just as a reach play – is so much more efficient than their TV buys, and we bake in creative and distribution altogether."
Working closer with shopper marketing teams is the next step and that side of the business has ramped up over the last six months. "Frankly, it was not our core competency," she says. "We didn't really know the ins and outs of the business, but because Tasty has developed such a strong brand, we started to see a lot of interest."
CPG partners have been using Tasty in shopper marketing campaigns such as licensing the Tasty brand to put on packages and on in-store materials. Some retailers have built custom programs in-store, calling out the top recipes featured on Tasty, for example. Some large CPGs will run a Tasty digital campaign and hand it to their sales team to use when pitching to retailers for better shelf space. 
"It is all fairly new, but people recognize scale on Tasty and want to incorporate Tasty into the in-store experience, closer to the bottom of the funnel," McCollum says. For her presentation, she will debut some research but says attendees will get "not just a high level, but a clear picture of what we can do on return on ad spend."
Registration is now open for the Path to Purchase Institute's Path to Purchase Summit (P2PSummit), which takes place March 12-14 in Chicago.