Keynote: Creating Loyalty By Focusing on Shoppers' Needs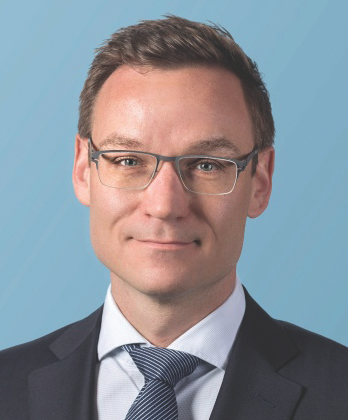 Walgreens, WSL executives will discuss the need for strategic programs that go beyond discounts and are based on relationships
Real shopper loyalty doesn't come from discounts, yet that's been the foundation upon which many such programs have been built, according to Wendy Liebmann, founder, CEO and chief shopper at WSL Strategic Retail. "'How can I serve your needs?' rather than just 'Give you a discount' will be the next generation of loyalty. The necessity for strategic programs that encourage loyalty are greater than ever before, but they will very much be based on relationships and how we serve shoppers' needs."
Liebmann and Walgreens CMO Adam Holyk will discuss building loyalty through experiences during their Path to Purchase Summit keynote presentation in March.
More Information
Main-Stage Keynote
'Building Shopper Loyalty: Forget Discounts, Create Experiences'
Speakers: Adam Holyk, Walgreens, and Wendy Liebmann, WSL Strategic Retail
When: 8:45-9:30 a.m. on Tuesday, March 13
Where: Schaumburg (Chicago), Illinois
For more information: Path2PurchaseSummit.com
Data from a recent "How America Shops" report from WSL titled "Goodbye Routine. Hello New Trips" shows that 80% of shoppers say, "I buy what I need in whatever store I'm in," says Liebmann. "That number is an eye-opener to me and has to drive the change in the way we think about loyalty." 
Walgreens is working to align its loyalty program with the retailers' new brand positioning. Launched in late 2017, the new branding emphasizes care, trust and accessibility – and includes the tagline, "Walgreens. Trusted since 1901." 
It's through the lens of care, trust and accessibility that new programs and services have been rolled out to many Walgreens locations. Product assortment has been simplified; specialized pharmacies are focusing on disease states such as oncology; FedEx package pickup and drop-off services have been added in stores; and trained beauty consultants help shoppers navigate trends, research product information and order items if not on shelf.
"You're starting to see programs evolve from being mechanisms that reward to those that give value back to customers in the way of additional benefits, such as service benefits like delivery options or experiential components," says Holyk, noting Walgreens' Beauty Enthusiast program as a great example.
The beauty club is an extension of the retailer's Balance Rewards loyalty program. In addition to earning points for money spent on cosmetics, skin care and other health and beauty categories, members also receive exclusive promotions, samples, personalized product picks and professional tips and tutorials. "We do not view this solely as a loyalty program," Holyk says. "It is a focus on our customers and our loyalty program incentivizes our best customers with rewards. 
"By redesigning our store format to better serve customers, building employee engagement and investing in our beauty care team, we are holistically putting these pieces together."
Holyk doesn't foresee the end of discounts but recognizes that the sheer volume needs to be simplified. "We acknowledge that today, we run many promotions, and that may be confusing, and we are working to refine that," he says, adding that as Walgreens works to deliver a clear value and simpler shopping experience, great products as well as team member expertise and service will more easily break through.
Liebmann encourages all retailers and manufacturers to focus on who their shoppers are and not what we want them to be. And that's at every touchpoint. "Physical stores are still designed for retailer efficiency and not designed to solve a problem for a shopper," she says. "The ROI in shopper marketing will be proven in building and enhancing a relationship that drives loyalty, not with a discount that drives a sale for an occasion."
Registration is now open for the Path to Purchase Institute's Path to Purchase Summit (P2PSummit), which takes place March 12-14 in Chicago.