inMarket Lapsed Shopper Program
Get great content like this right in your inbox.
Subscribe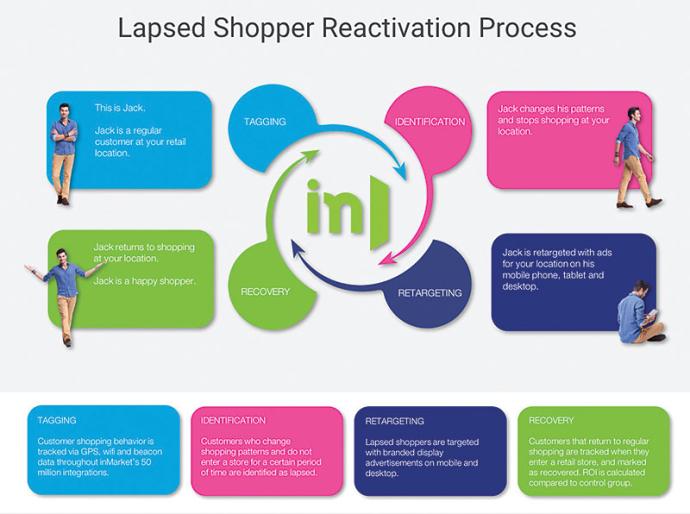 What happens when a shopper stops visiting? Mobile company inMarket, Venice, California, launched a "Lapsed Shopper Program" that is aimed at using mobile and desktop display messaging to get customers back to the store. Messaging is aimed at reigniting interest for that shopper. The program identifies shoppers who have not visited one of their partnering retailers in a worrying amount of time, depending on the category, also determining if the shopper has been going to another retailer or not shopping the category like before. The Lapsed Shopper Program accesses the real-time, first-party location data that inMarket has in its network of beacons, GPS and Wi-Fi set up in its locations. The company claims to reach more than 50 million shoppers a month via its network of mobile/lifestyle apps and location-based network.