Family Dollar Buys More Beauty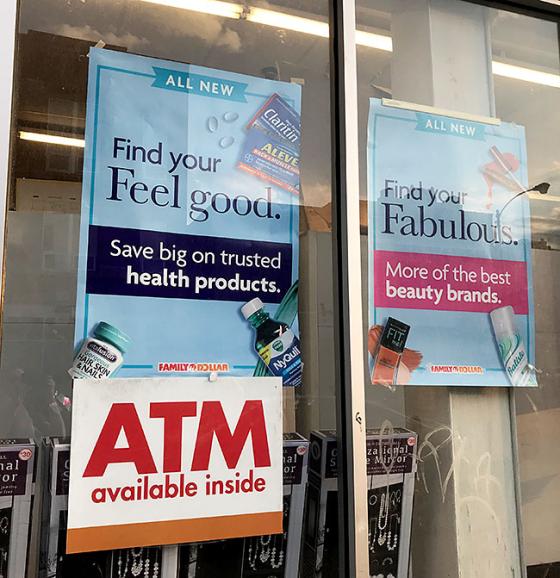 Family Dollar is heavily promoting the addition of new personal care, cosmetics and OTC products to its shelves.
Activity kicked off with an April 29 email blast letting shoppers know the new SKUs would hit stores on May 1. That day's circular used a front-page feature and an interior spread to promote new SKUs from brands including Procter & Gamble's Gillette, Unilever's Axe, Coty Inc.'s CoverGirl and Sanofi's Chattem's Aspercreme along with dangling a digital coupon for $3 off the purchase of $15 worth of health or beauty products. A home page carousel ad on familydollar.com and display ads on websites including yahoo.com also touted the coupon.
Window posters and stanchion signs promote the new SKUs in stores, depicting Bayer's Aleve and Claritin, Procter & Gamble's Vicks NyQuil, Church & Dwight Co.'s Vitafusion and Batiste, and L'Oreal's Maybelline. The retailer also released two in-store circulars on May 8, one devoted to beauty and the other focused on health. Both offered deals that were valid through May 30. TV spots and Facebook and Twitter updates posted on May 1 round out the campaign.