Eight O'Clock Coffee Contest
Get great content like this right in your inbox.
Subscribe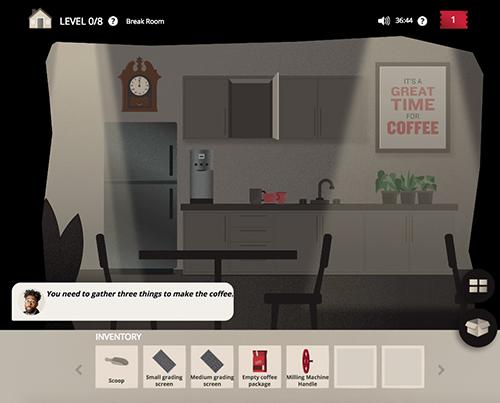 Eight O'Clock Coffee introduced a digital escape room, augmented reality game that awarded eight people free groceries for a year (the contest defined that as giving each winner $8,000). Contestants launched the game by scanning a package of Eight O'Clock Coffee with the Shazam app or by going directly to a mobile-optimized site, GreatCoffeeBreak.com. Players needed to solve puzzles inside different animated rooms inside an animated coffee roaster, and then assist bags of Eight O'Clock Coffee to escape the roaster. Unlocking the rooms and levels earned players an entry into the giveaway. The S3 Agency, Boonton, New Jersey, executed the game for the brand, which was supported with in-store and digital advertising, social media and PR.