EBay Google 'Ask eBay'
Get great content like this right in your inbox.
Subscribe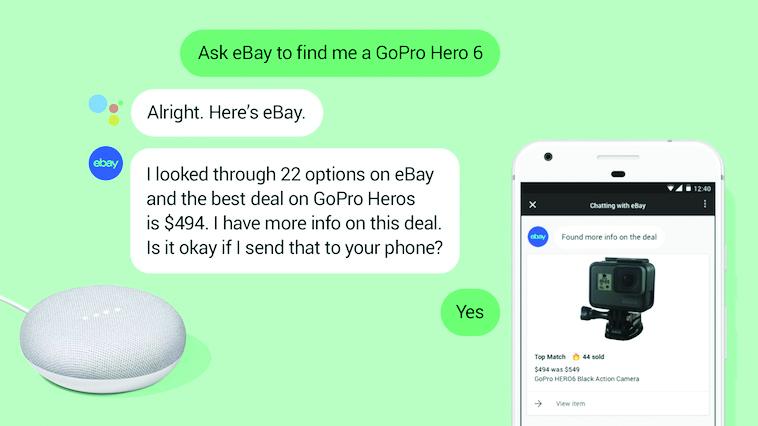 E-tailer eBay has partnered with Google to offer an artificial intelligence service to shoppers at home using Google's Google Assistant on devices such as Google Home. Called eBay Shopping Assistant, a consumer at home can talk to its Google Home device and "Ask eBay" to search for a product on sale. The company announced its partnership with Google in a blog post, saying it launched in time for the holiday season to help shoppers buy gifts. A cool feature is asking the assistant how much an item might be worth, so if a consumer at home is looking at that old Blu-ray player, they can ask the assistant what it might go for. The conversation a shopper has with the tool also carries over to the mobile device with links for items being sent to the phone.