Creating 'Availability' for Shoppers at Retail
Get great content like this right in your inbox.
Subscribe
The Evolution of Retail Environments, Part Three
To thrive in the future, brands and retailers must make themselves more mentally and physically available to the shopper.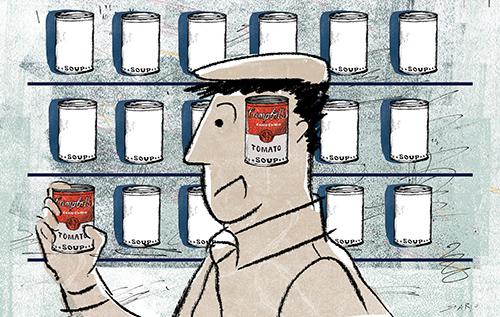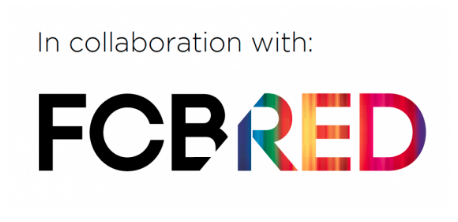 In 2010, Byron Sharp challenged conventional marketing theory when he published his controversial book "How Brands Grow." While Sharp's arguments about mass marketing (it works) and traditional definitions of brand loyalty (it's largely a myth) have been widely debated in recent years, one of his less provocative yet equally compelling ideas has to do with the notion of creating "availability" for shoppers.
In Sharp's view, most brands are only slightly differentiated and compete as though they are near lookalikes. Furthermore, marketers often overestimate the importance of their brands to shoppers, and many shoppers discount brand distinctiveness as trivial differences between really good choices. As one of the foundations of his beliefs, Sharp argues that growth in market share is largely about building two market-based assets: physical availability and mental availability. In simpler terms, marketers win by making brands – in either tangible or intangible ways – easier to buy.
Sharp's theories have a natural home in the physical retail environment. At a time when many stores are focused on leveraging data and technology in order to improve the customer experience, creating availability may be the principle that ultimately determines which retailers come out on top. In this context, physical availability spans the breadth and depth of product distribution – i.e., supply chain, stores, shelves and delivery immediacy. It is a space and time concept. Mental availability refers to creating the all-important first, evoked choice in the shopper's mind. This is where marketing can have its greatest impact.
"In order to be successful, retailers and brands today require both types of availability," says Curt Munk, SVP, group strategic planning director at FCB/RED. "Our industry has been rightfully laser-focused on physical availability, but omnichannel shopping pathways are reducing the access barriers to consumers and putting renewed importance on clear, strong branding and brand distinctiveness. It's hard to win on differentiation alone when the data suggests that shoppers have a hard time distinguishing between multiple, good options. You can't just win with physical perfection anymore."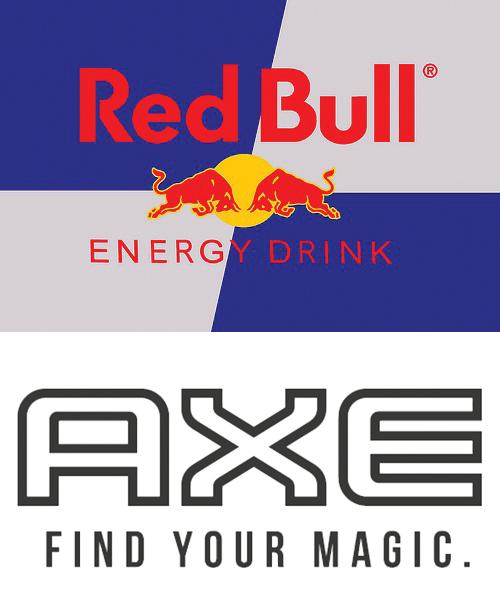 Defining Terms
Physical availability means creating the frictionless transaction that makes a product or service easier to buy. Any bank that aggressively builds new branches or brewery that gains distribution in an underserved part of the country are textbook examples of increasing physical availability. So too are the ubiquitous click-and-collect services and self-check out stations at nearly all major retailers.
"Things that aren't physically available are much, much harder to buy," says Tina Manikas, president of FCB/RED. "Amazon.com started with the long tail of every book being available via online order but is now building the big head of physical availability with Amazon Go, Amazon Express and Fresh, while acquiring Whole Foods for instant added physical availability."
Mental availability is a more abstract concept. It is about influencing purchase behavior by establishing powerful associations in the shopper's mind. Brands like Red Bull and Unilever's Axe, for example, have built legions of young male followers by creating strong cultural and emotional connections. Red Bull made a very conscious choice to align itself with many of the things that young men are drawn to – including action sports and fast cars, boats and planes – while Axe continually reinforced in its marketing (however controversially) the product's ability to attract the opposite sex.
"These are the associations that carry the brands through with reduced advertising today, because they have seated the distinctive brand assets in our mind," says Munk. "In this way, the products become mentally available to shoppers."
Creating mental availability is essential because research shows that customers are far less brand loyal than marketers think. According to Sharp, loyalty is based on trivial distinctions that have little to do with the brand attributes established by a marketer. About one-fifth of buyers consider a single brand, which is usually the one they bought last. And only 10% of any brands' users, on average, think their brand is different from competitive brands.
In some cases, mental and physical availability can overlap and even feed off each other. Arctic Coke is one such example. The cooling machines, which allow users to create a slushy frozen consistency inside a bottled carbonated beverage or sports drink, significantly increase the physical availability of Coca-Cola products at prime locations inside convenience stores. They also create a powerful memory and an association in the shopper's mind that allows Coca-Cola to own the quick-trip cold drink experience. "Ice cold is a distinctive and meaningful brand asset and this device is designed to reinforce this idea," says Manikas.
The Role of Technology
Technology will continue to play a vital role in increasing the physical and mental availability of brands in the next few years and separating the retail winners from the losers. But while robots, virtual reality and other futuristic applications grab headlines, these are not the kinds of innovations that major retailers are banking on, at least not yet. "It is in the area of combined physical-digital innovation that we're starting to see some chains break apart," says Diana Sheehan, vice president of Kantar Consulting.
She cites Kroger as a recent example. "For years Kroger talked about technology, and always had the data piece down, but outside of operations had yet to bring digital innovations to life for their shoppers. But that's starting to change."
Smart technologies like Kroger's Edge digital shelf, currently piloted at 200 stores, could become a true availability difference maker, particularly in packaged food categories like yogurt or snack bars where extensive variety is important to the shopper, says Sheehan. Edge makes pricing and nutritional information more readily accessible at the point of sale. Kroger hopes to connect Edge to the retailer's app in order to send customers promotional offers in real time and direct them to specific areas of the store.
Walmart has been testing similar new digital technologies in two of its newest supercenters in Tomball, Texas, and Lake Nona, Florida. These include everything from "Scan & Go" wands that allow customers to bypass checkout counters, to "Extended Aisle" interactive screens that offer access to a curated selection of online-only items and "Appointment" kiosks where customers can place deli orders, continue shopping and return to the counter when the order is ready. "All of these tools can increase mental and physical availability by allowing individual brands to stand out at the shelf and by making the shopping trip a simpler and more pleasurable experience," says Manikas.
Tapping Behavioral Economics
Behavioral economics is often used to explain irrational or subconscious decision-making processes. As such, it is an ideal way to frame the idea of increasing mental availability – particularly in a retail setting, where buying behaviors are not always based on logic or reason. Though marketers have long embraced these principles in theory, they've yet to apply them (at least consciously) on a consistent or predictable basis. Some experts believe that will soon change, however, as the industry continues to move away from brand-focused shopper strategies toward a more experience-driven mindset. 
"In terms of using behavioral economics to understand what the customer wants and what the experience should be, I think nearly everyone is there. But I don't think marketers fully understand or appreciate why customers want what they want," says Dave Martin, digital strategy leader at Deloitte Consulting.
Understanding the "why" is critical so that retailers can adapt to and even anticipate changes in a consumer's mindset or behavior, says Martin. "Managers often struggle to explain why certain products aren't moving – for example, why shoppers would not scoop up a major brand like Tide that has been heavily discounted and promoted – because they are not looking beyond rational explanations for answers."
According to McKinsey research on behavioral economics, brands and retailers should follow four main principles and reduce barriers to purchase. Each of these has a direct correlation to mental availability:
Make a product's full costs less painful. Payments, like all losses, are viscerally unpleasant. Ways to mitigate this pain include allowing delaying payments and understanding how "mental accounting" affects decision-making. Consumers use different mental accounts for money they obtain from different sources rather than treating every dollar they own equally. Windfall gains and pocket money are usually the easiest for consumers to spend. Income is less easy to relinquish, and savings the most difficult of all. "Cost" is more than price, however; it is all that goes into shopping, buying and consumption.
Harness the power of a default option. Presenting one option as a default increases the chance it will be chosen. Defaults (what you get if you don't actively make a choice) work partly by instilling a perception of ownership before any purchase takes place, because the pleasure we derive from gains is less intense than the pain from equivalent losses. Defaults work best when decision makers are too indifferent, confused or conflicted to rationally consider their options. If a brand is the default option, it is the most mentally available brand to shoppers.
Avoid choice overload. Large in-store assortments make consumers work harder to find their preferred option and increase the likelihood that each choice will take on a "negative halo" or a heightened awareness that every option requires the shopper to forgo desirable features available in another product. Reducing the number of options makes consumers likelier not only to reach a decision but also to feel more satisfied with their choices.
Position the preferred option carefully. How marketers position a product (either in brand advertising or on store shelves) can significantly alter how much a shopper is willing to pay for it. For instance, ice cream shoppers in grocery stores look at the brand first, flavor second and price last. Organizing supermarket aisles according to the ways consumers prefer to buy specific products makes customers both happier and less likely to base their purchase decisions on price, thus allowing retailers to sell higher-priced, higher-margin products.
Form Meets Function
Another area in which mental and physical availability can work in tandem to improve the shopping experience is in retail store design. Recent studies have shown that Millennials are now reporting more enjoyment of shopping, in part because retailers like Walmart and Target have reconfigured many of their stores to address more relevant shopper need states and redesigned their cavernous superstores to create smaller and more intimate layouts. Grocery retailers such as Meijer and Aldi are also having success with new and smaller formats that feature locally curated assortments, while Kroger continues to diversify its offerings (it has been slowly expanding its fast-casual restaurant concept, for example) to make better use of its existing space.
"Making products physically more available and accessible is being rewarded by physical store shoppers," notes Munk.
These design changes may influence shopper behavior but do not go far enough, argues Herb Sorensen, author of "Inside the Mind of the Shopper: The Science of Retailing." According to Sorensen, most major retailers are still overstocked with too many products that customers don't want. Grocery chains in particular, he says, are clinging to outdated layout designs that impede shoppers from getting to products they do want quickly or easily. "Stores are sitting back and waiting for shoppers to randomly select products as if they were amateur stock pickers. They've got to be more proactive in order to increase efficiency and sell more merchandise," he says.
Retailers should take their cues from successful operators like Costco, whose more intuitive "dominant U-turn" scheme could inspire a redesign of the traditional center store, says Sorensen. In addition, he believes that brick-and-mortar retailers can mimic the highly successful algorithmic selling practices of Amazon.com in their own environment, not only through faster and simpler navigation but also by implementing principles such as selection (using crowdsourcing methods) and the "immediate close" (displaying endcaps with more popular, higher-margin products).
Munk views the mental/physical availability equation in broader terms. "Clearly, consumers are living in fortunate times to have so much good choice available to them in so many new and convenient ways. And as shoppers experience more and more great options, they require marketers to evolve with them," he says. "The immediate focus for those who work in retail should be to consider prioritizing availability in all its forms, and working hard to create distinctive brand assets that consumers can notice wherever and whenever they are in shopping mode."
As brands and retailers think about these and other ways to further increase availability in all its forms, it is worth putting the future of retail in context as outlined in the first part of our series, "Retail Is Dead – Long Live Retail!," which appeared in the May issue of Shopper Marketing. That is, physical retail is hardly dying; rather, it's evolving. Even perennial critic Sorensen acknowledges: "Bricks retail has two enduring advantages over shopping via the internet: immediacy and providing a 360-degree immersive experience."
Those advantages are evident in predictions for e-commerce sales. Kantar expects e-commerce to max out at anywhere from 15% to 20% of total retail sales in the next 10 years. (It is now between 3% and 5% depending on the category.) Grocery remains the highest hurdle to overcome. Says Sheehan: "Even in UK, where online grocery is fully established, the penetration is only 25%. Some of that is accessibility but some of it comes down to the fact that people still do like to shop in stores."
Indeed, they do.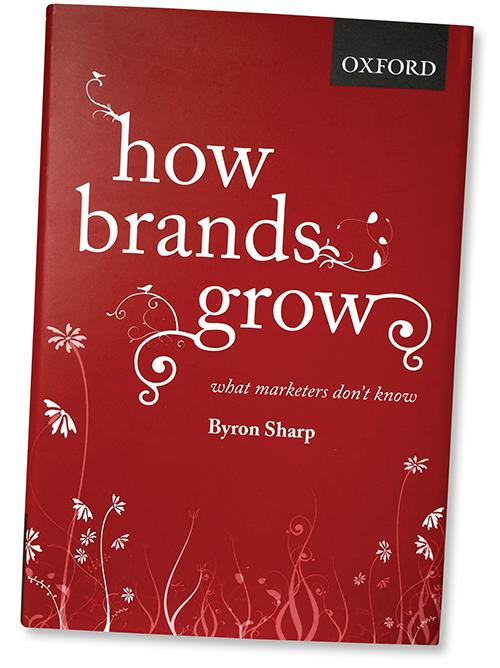 SHARP THINKING
How to increase mental and physical availability using Byron Sharp's "7 rules" for marketers:
Continuously reach all buyers

of the brand's service/product category, with both physical distribution and marketing communication.

Ensure the brand is easy to buy.

Get noticed.

Without some shopper processing and brand recognition, the brand's communications dollars are wasted.

Refresh and build

brand-linked memory structures and associations that make the brand easier to notice and buy.

Create distinctive brand assets.

Be consistent, yet fresh and interesting.
Stay competitive

and keep up the mass appeal; don't give customers reasons not to buy the brand.
Source: "How Brands Grow" (Byron Sharp, 2010)
About the Sponsor:
FCB/RED is an award-winning, top-ranked retail agency specializing in shopper marketing, brand engagement, environmental design and digital to physical commerce. The agency exists to improve the lives of shoppers. From innovation to implementation, FCB/RED provides strategic perspective and 360° tactical breadth to ignite the shopper experience. In 2017, FCB/RED acquired top-ranked environmental design firm Chute Gerdeman. Together they offer world-class, seamless solutions that holistically address the needs and desires of today's in-control, omnichannel shopper in 80+ markets. Visit them at fcbred.com and chutegerdeman.com.