Commuter Trucker Jacket With Jacquard by Google
Get great content like this right in your inbox.
Subscribe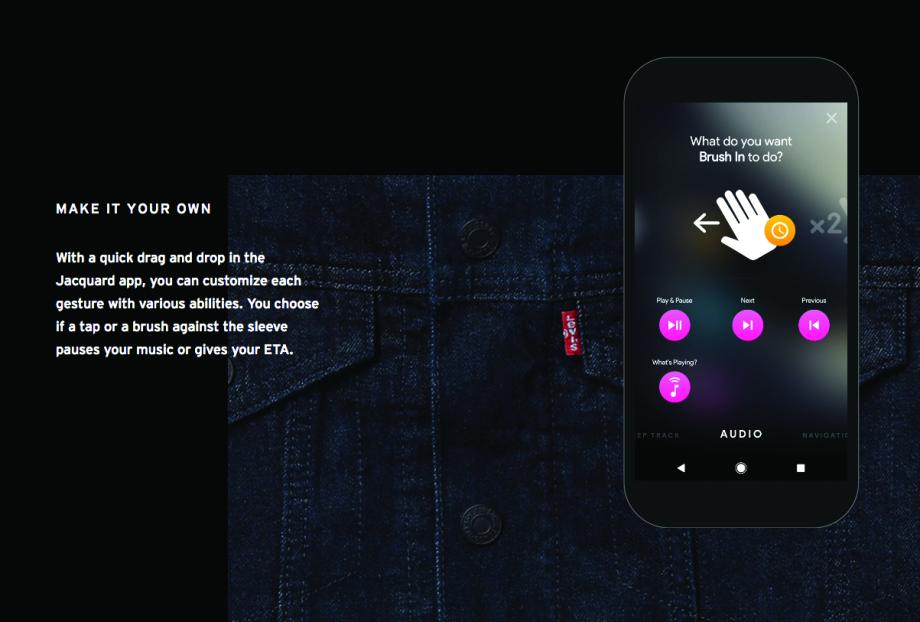 Google and Levi Strauss & Co. have officially launched a smart, wearable denim jacket called the "Commuter Trucker Jacket With Jacquard By Google." It retails for $350. The jacket can be bought at Levi.com as well as at Levi's flagship stores in San Francisco; Santa Monica, California; Chicago and New York City. The jacket was first reported in this column in August 2015 and updated the following year. The jacket pairs with a wearer's smartphone, and fibers in the jacket respond to gestures that have a wearer brush or tap a sleeve to communicate with the phone. The gestures are customized in the Jacquard app, so a brush means to get a navigation update, for example, or a tap changes the song in the music app.