Column: This Just in . . .
Get great content like this right in your inbox.
Subscribe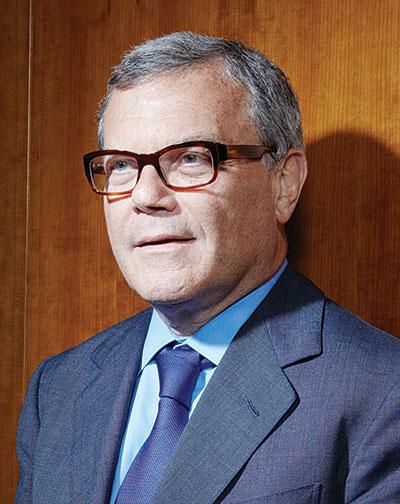 … the keynote address for the 2016 Shopper Marketing Summit will be delivered by the head of Wire and Plastics Products plc, a fascinating company from the United Kingdom that over the past three decades has reshaped marketing and advertising globally.
The company has its roots in the manufacture of shopping carts – a specialty that P-O-P industry veterans will recognize as good, old-fashioned "wire bending." Thirty years ago, however, the company's remarkably prescient CEO realized that, eventually, retail would prove to be a central and even foundational element for virtually all of marketing.
He began buying various marketing services companies with below-the-line capabilities in the UK and the United States, and later, started acquiring advertising agencies and market research networks. It quickly became evident that the name Wire and Plastics Products plc was no longer suitable, so he renamed the enterprise …
… WPP Group, and good lord, I would hope that by now, you recognize that our 2016 Summit keynoter will be none other than Sir Martin Sorrell.
The term "disruptor technology" gets overused these days, but Sir Martin is its human embodiment. He first upended the advertising world with his pursuit and acquisition of J. Walter Thompson, The Ogilvy Group, and Hill & Knowlton back in the 1980s. In later years, he added Young & Rubicam and Grey Global Group, along with others far too numerous to list here, to the holding company. And it isn't merely growth by acquisition; the Harvard Business Review recently ranked Sir Martin No. 5 on its list of the 100 best-performing CEOs in the world.
I'm sure very few people, if any, have ever described Sir Martin as having a background in P-O-P and wire bending, and I rather doubt he'll touch upon those topics in his keynote address. But given his recent pronouncements on another subject near and dear to our hearts:
"There is no question that shopper marketing is one of the fastest-growing sectors in marketing communications and it's not hard to see why. Marketers find it harder to succeed using the tools of the past. … It is critical to figure out how to sell more effectively along the path to purchase." 
— Sir Martin Sorrell
I'm guessing we'll all find it both interesting and illuminating. The 2016 Shopper Marketing Summit will take place March 15-17 at the Grand Hyatt New York. Visit ShopperSummit.com for more information.
* * * * * * * *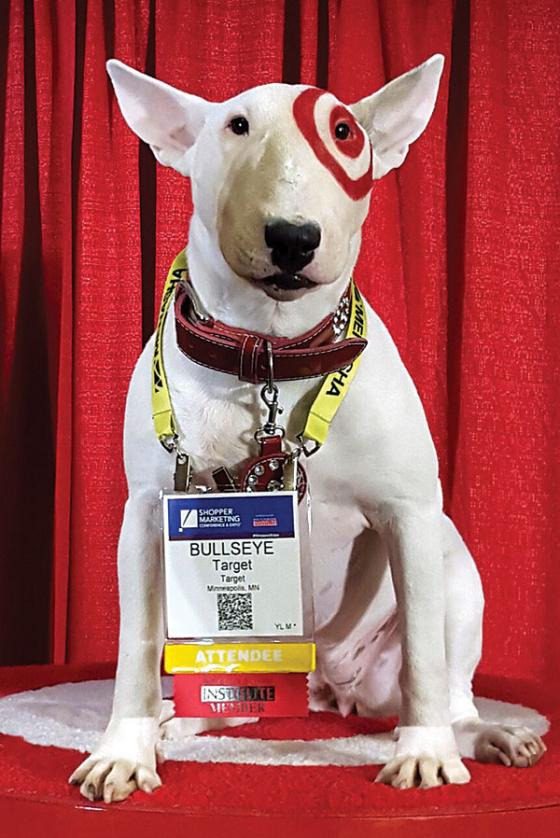 As chance would have it, this issue of the magazine turned into something of an impromptu report on Target's efforts to regain its marketplace mojo.
Having grown up with their stores nearby in Wisconsin, I always felt an affinity for Target's special style of retailing. When the chain became a "thing" in the 1980s-90s, I was surprised only because I'd assumed those high standards were commonplace everywhere.
The company's spectacular setbacks — the 2012 outing of the pregnant high schooler, the data breach of 2013, and the total failure of its Canadian expansion — grabbed headlines, but we'd been wondering about the chain's prospects for some time before that. 
We'd often hear from brand marketers and even ex-employees — off the record, obviously — that while Target may have had its act together in terms of store image, internally it was one of the most siloed organizations in the business, and that made interdepartmental coordination nearly impossible at times. That's a recipe for disaster in a world where more and more of the retailer's guests were becoming omnichannel shoppers.  
"Our guests changed," admits Kristi Argyilan, Target's senior vice president of media and guest engagement, on page 12 of this issue, "and we lost connection to what was truly important to them." She then outlines the steps the chain is taking to create deeper relationships with them digitally.
Another must-read article by Patrycja Malinowska, the Institute's Associate Director – Content, details the various upgrades, rearrangements, signage tests and visual merchandising experiments the chain is toying with in a few key locations.
Then, please peruse the Platinum DOT award winners. I suspect you'll be able to tell at a glance which winner was distributed through Target stores nationwide. The chain may have its issues, but when it's on its game – and I do think it's beginning to get its mojo back – there's nothing quite like it.
Finally, here's a snapshot of Bullseye, the famous Target mascot, that was taken at our recent Shopper Marketing Expo in Minneapolis. As you can see from the badge, Bullseye is not only an official member of the Institute, but – and I think I can say this without a scolding from our human resources department – by far the cutest member of the Path to Purchase Institute as well.
Bill Schober is editorial director of the Path to Purchase Institute. He can be reached via e-mail: [email protected] or phone: 773-992-4430.