Cognitive Dissemblance
Get great content like this right in your inbox.
Subscribe
If there's been one constant during my two decades-plus of writing about shopper, in-store and point-of-purchase marketing, it's the notion that this business can somehow trick, compel or otherwise mesmerize people into buying things they didn't want to buy. I mostly hear this claim from media types looking for grocery-story angles beyond the garden-variety, thumb-on-a-scale expose, but relatives, friends, cocktail party acquaintances and even job interviewees have shared similar suspicions.
Claiming that "the devil made me do it" comes in handy, I suppose, when confronted by a significant other shaking her head over your shopping cart full of Twinkies, Cap'n Crunch and chocolate milk. But honestly, if P-O-P actually had such super-powers of persuasion, the SIC codes for the underlying businesses would be valuing them in the trillions of dollars.
No, for that kind of mega-money, power and influence, look instead toward the "FANG" companies* – Facebook, Amazon, Netflix and Google – and Facebook, in particular. The social media giant's supposed Svengali-like abilities have been much in the news in the wake of the Cambridge Analytica scandal. The claim is that Mark Zuckerberg's network allowed the British political data-mining firm to scrape off the info on 87 million users in order to trick, compel and otherwise mesmerize them into voting for someone they didn't want to vote for.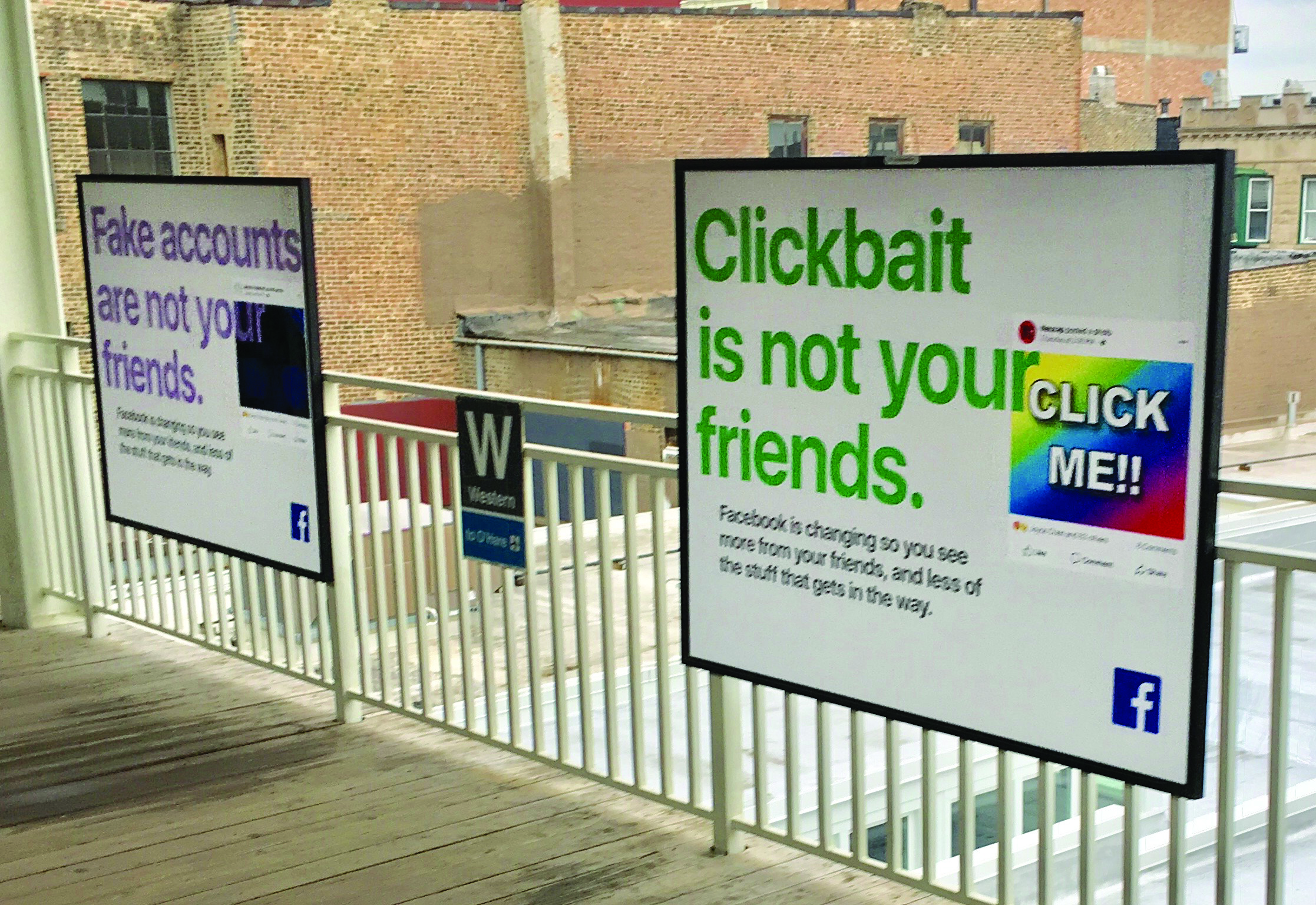 Sound familiar? I suppose I should take the allegations more seriously because, clearly, Facebook is. So seriously, in fact, that in an ironic twist, the digital powerhouse has been deploying that most analog of ad mediums – transit billboards – to warn users not to believe everything on Facebook. On the very day that I wrote this essay, my commute began at the Chicago Transit Authority's Western platform with Facebook warnings about clickbait and phony users, and ended at the CTA's Cumberland stop with even more admonitions, this time against fake news and spam.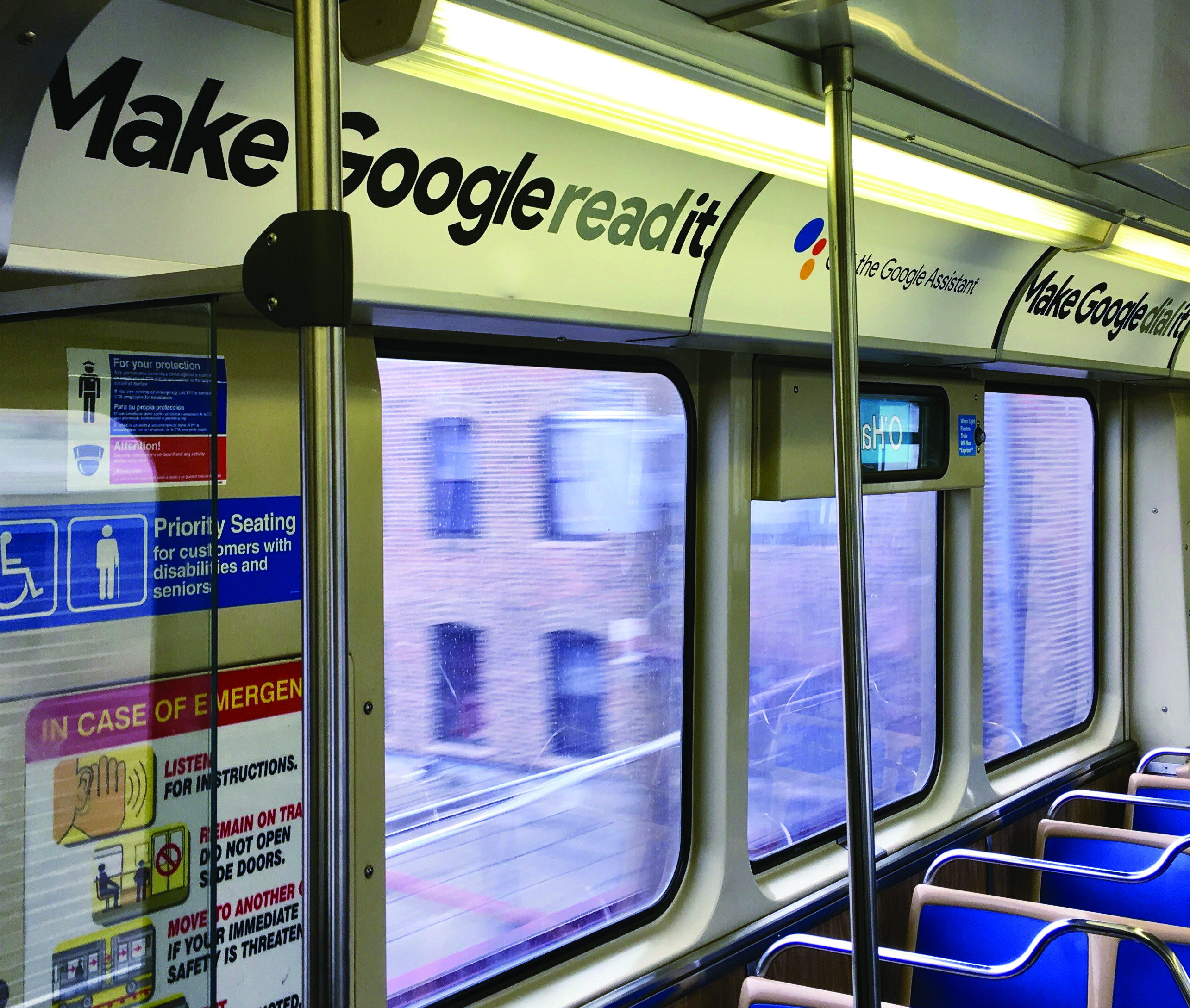 In between – and I kid you not – I had to board a train car that was completely plastered with advertising, both inside and out, from Google's parent Alphabet. The message was the polar opposite of Facebook's: "Make Google read it … dial it … open it … do it." Trust us, in other words, for anything and everything.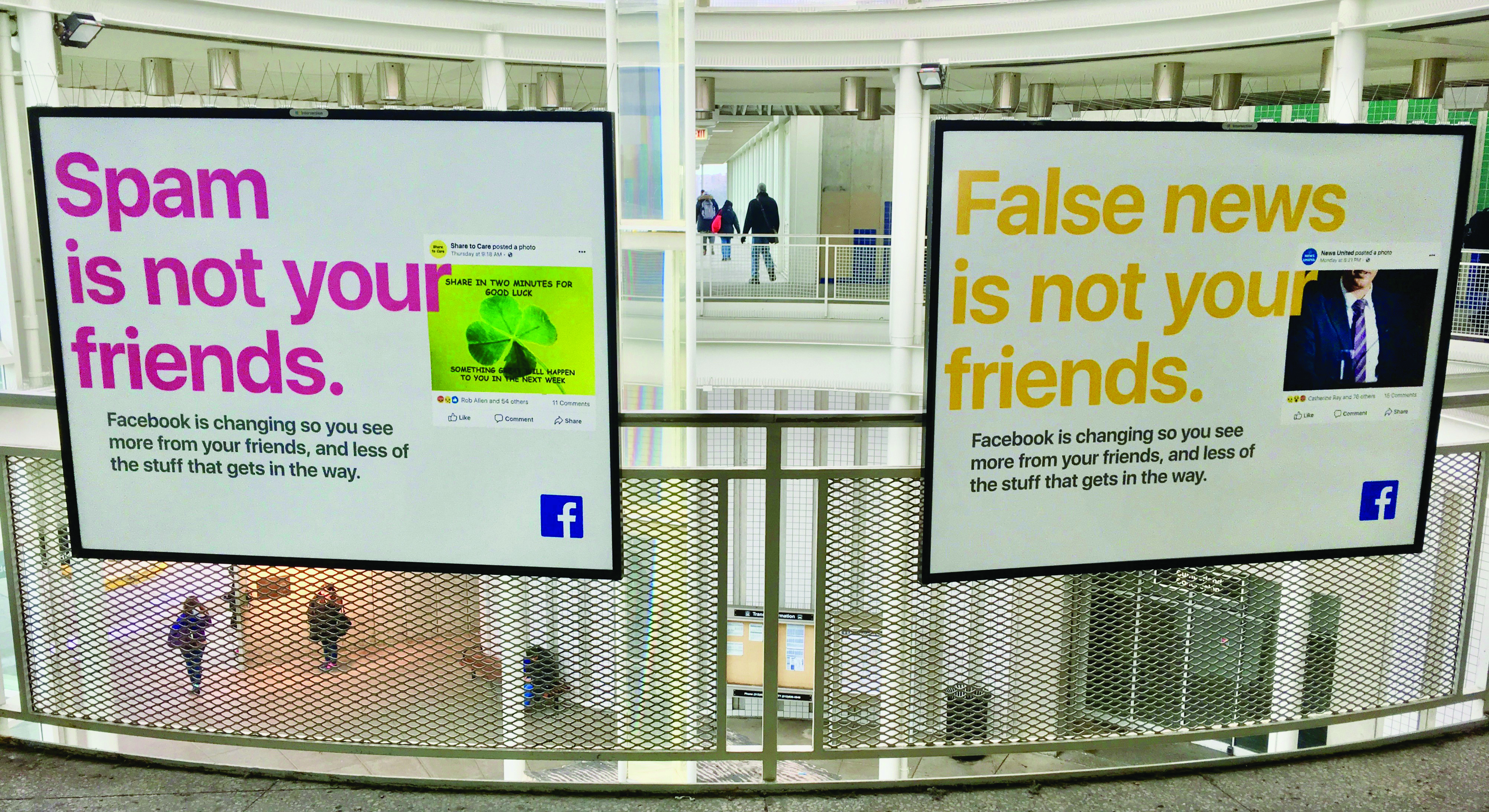 Considering that I'd just taken a morning commute through the looking glass of the information economy, I began writing with some trepidation about several features within this relatively short but info-heavy issue. In the May issue of Shopper Marketing, we offer up one of our very popular virtual roundtable discussions on – gulp – "influencer marketing": what it is, how to find influencers, how artificial intelligence (AI) may make it even mo … never mind – let's move on.
Next, also in the issue, we have an exclusive interview with one of the industry's most important people, Jamie Sohosky. It's all about how her company, Walmart, is monitoring, analyzing and reshaping virtually every aspect of every shopper's journey in order to … um … shhhh.
Instead, please take a good hard look at the special report in the May issue, "The Evolution of Retail Environments, Part One: Retail is Dead – Long Live Retail!" Granted, that title sounds like a concept album from Spinal Tap, but what you'll find is the first installment in a three-part deep dive into the future of this business. I'm not a big fan of most "future of retail" pitches; I've had to sit through too many slide shows full of hang-glider-accessory outlets in Zurich and duct tape pop-up stores in Times Square.
But in this article, done in collaboration with the folks at FCB/RED and its environmental design firm, Chute Gerdeman, the focus is on shopper-marketing-relevant retail concepts that may "survive & thrive" in the coming years, reinventing themselves, for example, into extensions of online delivery and subscription buying. Part two, which will appear in our July issue, will take things even further by discussing the possible resurgence of CPG brand power in this brave new environment.
Finally, let me point you to "Shopping With Steve," where you'll find a photo of our newest columnist, Steve Frenda, and more importantly (because several people asked) his beloved dog and chief navigator, "Ralph." This month, Steve shares his thoughts on "challenger" brands – upstart or "ankle-biter" brands that, much like Facebook, are coming up with ways to change their world – and ours.
* FANG being a coinage of market analyst Jim Cramer of CNBC.