Coca-Cola Cracks the Digital Code in Converting Shoppers
Get great content like this right in your inbox.
Subscribe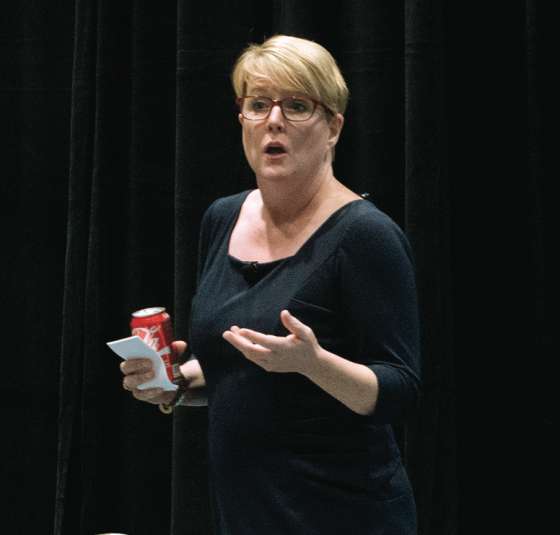 Rosemont, Ill. — As shoppers now rely more extensively on digital throughout the grocery shopping journey, companies need to understand where and how to spend their marketing dollars, and exactly where to put their messages. This, said Coca-Cola Co.'s Laura Wallace Houghton, will help convert more shoppers to buyers in the most effective and efficient way.
Houghton, director of digital shopper marketing capability, shopper marketing, spoke at the Path to Purchase Expo in September, sharing insights gleaned from recent research conducted by Coca-Cola in an effort to better engage consumers throughout the increasingly complex and nonlinear path to purchase. "It's all about how we're going to help them save time and energy," she said, adding that companies are experts in talking about their brands. "What we typically don't know in the digital space is exactly where to put that message and to whom."
A good place to start is by understanding Gen X, Millennials and Gen Z better in terms of what they want, what's important to them and why. A strong focus is placed on Millennials because of their $400 billion in spending power. "We have to start thinking about them in a new way," she said. "They are digital natives, they understand what they're doing in this space, and they grew up with everything digital."
Gen Z, in comparison, has $200 billion in spending power, represents 30% of the global population, and are digital dependents. "Everything is at their digital fingertips," Houghton said. Using apps, search or anything else, "They can do it faster, quicker and better today," she said.
Coca-Cola partnered first with Toluna to conduct passive metering on a pool of 300 Millennials and Gen Xers. Houghton says they chose this method because what consumers say they do and what they actually do is often very different. They tracked everything the subjects did on their mobile devices, PCs, tablets, home routers, TVs, etc. Then it was data-mining company RealityMine's turn to help make sense of all the data. "We wanted to understand grocery behavior – what these people were doing on and through these devices as they went to grocery," said Houghton, adding that they looked at purchase day behavior, purchase influencers and general behavior, then bucketed the behaviors and formed insights.
Findings pointed to mobile as highly important. Data showed that for 99% of trips that resulted in a purchase at a brick-and-mortar grocery store, the mobile device was used, whether the shopper was on social media, search, using email, on idea sites, discount sites, retailer sites, streaming videos or using crowd-source retail executions. There were only two areas where tablet or desktop usurped mobile, Google.com and Amazon.com. Their activity was much more planned and targeted on purchase days, and more leisurely on non-purchase days. Houghton said they also found there wasn't a statistical difference in how the data came out between Gen Xers and Millennials, even if the apps they employed were. "But when we looked statistically at where they went in search, social and email, there was no difference in how they behaved."
In terms of applying the findings, Houghton stressed the need to think about mobile first. "Our shopper starts on the mobile device," she said. "Start at search, which is highly overlooked. If shoppers can't find it on mobile, they'll move on." And if they can't find it the first time, they're not going to look a second time. Coke has long been talking about a 70-20-10 rule. This research has proven the 70% should be in digital, she said.
"No one is going to play where we think they're going to play because the lines have been blurring for some time," she said. Mobile has blurred everything, and it will continue to do that. "We have to continue to think how we're going to engage people to help them save time and energy – and how we're going to help crack the digital code."