Chicken of the Sea Sweeps and Awareness Campaign
Get great content like this right in your inbox.
Subscribe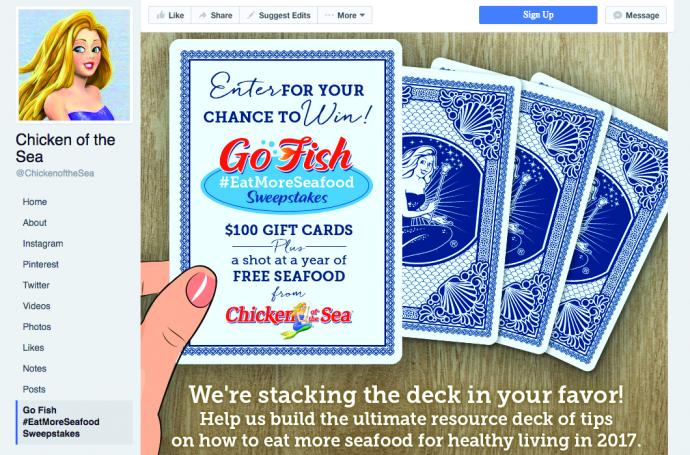 Thai Union Group's Chicken of the Sea launched a sweepstakes and public awareness campaign to suggest that eating more seafood is a healthier option. The campaign leveraged a "Dietary Guidelines" report from the Office of Disease Prevention and Health Promotion that recommends replacing at least two proteins during the week with seafood. Chicken of the Sea spawned a 10-week challenge in January to eat more seafood and have consumers post their results and participation on social channels – and also to sign up for a sweepstakes on Facebook where consumers posted seafood recipes or healthy ways to eat more seafood. One random winner was awarded a $100 gift card weekly, and three monthly winners won free seafood for a year from the brand. Chicken of the Sea used its Facebook, Instagram, Pinterest and Twitter accounts to drive consumers to the sweepstakes but also to post some of their stories. Some of the submissions – recipes, serving suggestions, nutritional nuggets or inspirational stories – will be included in a final "52-message deck" of cards that consumers can download at the brand's microsite.