Campbell, Mars Agency Find 'Shopper Media Nirvana'
Get great content like this right in your inbox.
Subscribe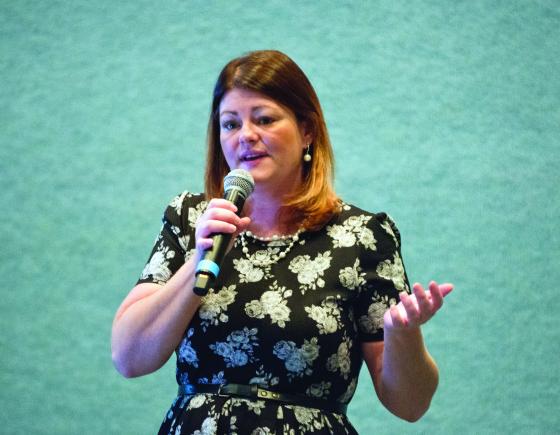 There are no cookie-cutter programs in shopper marketing, so it's hard to say what is the most effective way of spending digital shopper media dollars. "I get this question about twice a week from different clients and it's never an easy answer," Leah Key, director, digital media, at The Mars Agency, said during a Path to Purchase Expo presentation in September. "Every program is so unique and has its own objective, so every single program has to be looked at separately."
Knowing that the path to reaching "shopper media nirvana" isn't always clear, Mars and Campbell Soup Co. created a five-step approach to help marketers find an optimal balance of retailer and third-party digital shopper media. "What we try to do more often than not is follow a process to define exactly how we go to market and what role digital media plays within that bigger scope," said Campbell's Christian Ardito, senior marketing manager, soup and broth activation.
The first step is to "know your objective," Ardito said. Whether the objective is to drive household penetration or increase buy rate, the right media can't be selected until the goals of the program are defined. 
The second step is to know the KPIs (key performance indicators) – the metrics that will be used to determine if the objectives were met.
The third and most important step is "knowing your target audience," Ardito said. In this step, a brand marketer needs to understand his target shopper from the brand's perspective first. He needs to define the consumer the brand is trying to reach and in what context. (For example, during the holidays there might be a certain type of shopper that will be more attracted to Swanson products). 
"Knowing your target is critical because once you know who your target is, you can use certain sources of information to define key geographies, key retailers and similar kinds of data points to guide you as you start putting the solution together," said Ardito, adding that data can help identify the key geographies and retailers to tap into.
The fourth step is selecting the right media partners. Here, it's important the first three steps guide the selection. "Sometimes when we get in a crunch and we're very … familiar with some of our media partners, we tend to start there and then try to figure out what is it that we're going to do with that app or with that partner," Ardito said. "That's probably not the best approach."
When you're looking at partnerships with retailers, you have two very clear options: engaging consumers on-platform (retailer websites and properties) and off-platform (third-party services). On-platform placement is always more expensive. "It also happens to be more efficient sometimes because people are already in that shopping mindset, if you will, and context as you all know is very important in marketing," said Ardito, explaining a banner ad for soup on ESPN.com, for example, will deliver lower engagement than an ad on Walmart.com, where a shopper might already be looking for food options.
Marketers should consider that measurement on-platform is different as well. Retailers will have stronger data – typically knowing what the shopper is buying and what they look like – but are less willing to share it than third parties. A brand can also lose some control over the messaging and placement when it works through retailers, who might have their own objectives such as growing their overall and/or category sales.
The final step is to know the outcome of the program and compare that to the KPIs set. Feed back that information to the organization and over time start building that knowledge internally, keeping in mind that things are evolving very quickly, Ardito said. "[Just] because something didn't work in the past, doesn't mean it's not going to work today or in the future. Consumers are evolving so you need to be continuously testing and learning, even if it's on a small scale. So, test often, fail often and learn often because that will help you get better every year."